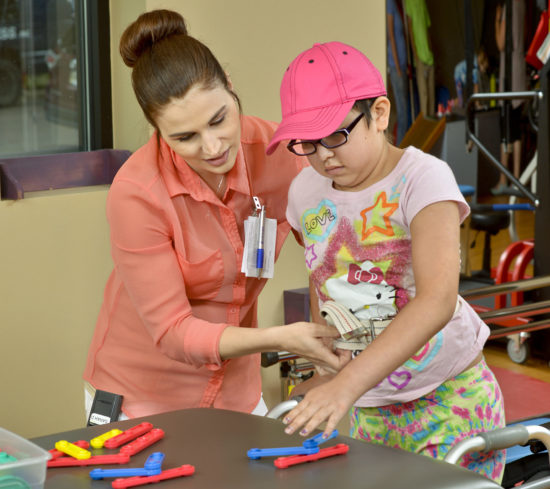 LifeScape offers a variety of physical therapy services that offer grater independent and improved mobility to adults and children of all ages and abilities. We provide physical therapy at 3 convenient locations, Sioux Falls, Rapid City, and Sioux City.
We Focus On:
Functional mobility
Improving strength, range of motion, and balance
Posture
Decreasing fall risk
Decreasing pain
Return to previous level of function following illness or surgery
Assessment of equipment needs
Our Therapy Programs

Seating and mobility (e.g. manual and power wheelchairs)
Adaptive equipment (e.g. walkers, crutches, canes, etc)
Assistive Technology
Assistive Devices
Adaptive Equipment
Communication Devices
Switches
Seating and Positioning
Software
Assistive Devices
Our therapists are trained to evaluate an individual to determine the equipment that will best meet their needs and promote optimal positioning, mobility, independence, and overall function. The individual's customized equipment will help them better access his/her environment at home, school, and in the community.
Interested in Learning More?
Learn more about how we can help by calling us at 605-444-9700. Or, fill out a short form with your information and we'll be in touch with you shortly.
Contact Us