Residential Services for Children & Young Adults
We provide a safe and loving home setting for children and young adults through age 21 with complex developmental, behavioral, medical, and intellectual disabilities. Many also have mental health conditions. With a 24-hour nursing staff and 24-hour supervision, you'll have peace of mind knowing that your child is receiving excellent care.
Our goal is to assist children in returning to their own family's home and home school districts as soon as they are ready. Most attend our specialty school, but if it is deemed more appropriate, the child can attend a local public school.
Family Involvement
The family remains the center of each child's life while he or she lives in our residential program. Decision-making and control remain with the parents or guardians. Our goal is to support and strengthen the family. Parents can take their children home over weekends and breaks and can visit whenever they want. To make it easier for those who live out of town, LifeScape has an apartment that families may stay in while visiting their child.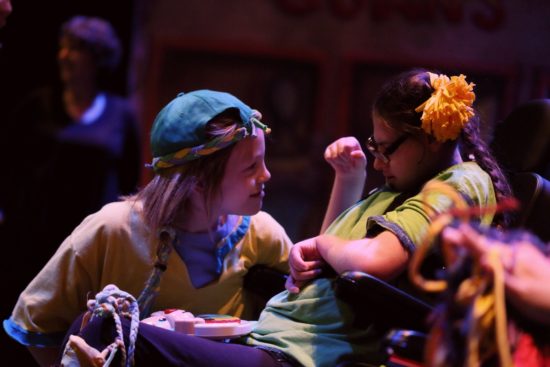 Allowing Kids to be Kids
All children should have a childhood that is full of wonderful memories and experiences. We strive to provide this to the children in our care. Activities often include:
Birthday parties
Movies
Sporting events
Concerts
Miracle League Baseball
Cooking instruction
Rodeos, the circus, pow-wows
Center for the Arts activities
Horsepower
Swimming
Special Olympics
Person-Centered Planning
We work with families to create the life they and their child want, with as much choice and independence as possible. Children and young adults in our program learn skills for self-care, social interaction, self-advocacy, recreation, and work. We help families set goals for the year and make a plan on how to meet those goals.

Licensed by the South Dakota Department of Human Services
The Children and Young Adult Residential Program is licensed by the state as an Intermediate Care Facility for Individuals with Intellectual Disabilities (ICF-ID).
Interested in Learning More?
At LifeScape, your children's health and happiness are our priority. If you're not sure where to begin or want to learn more about our residential services for children and young adults, call us at 605-444-9550 or fill out a short form and we will reach out to you shortly.
Contact Us