Conflict-Free Case Management
Our conflict-free case managers focus on personal outcomes for the people they support and are trained in person-centered planning. They assist people in developing their Individual Support Plan (ISP), monitoring their plan, and helping them in self-directing their supports and services.

All applications must be submitted to the state. Call the Dakota at 1-833-663-9673 and select option #2 to talk to an Intake Specialist at the Division of Developmental Disabilities (DDD). Dakota at Home | South Dakota's Aging and Disability Resource Center
Who We Serve
All participants on the Home and Community Based Waiver (HCBS) and Community Training Services (CTS) are required to have a Conflict-Free Case Manager (CFCM).
LifeScape provides case management to people meeting those criteria in the Southeast Region of South Dakota. Counties in this region are Minnehaha, Lincoln, Yankton, Union, Clay, Turner, Hutchinson, Bon Homme, McCook, and Hanson.
Our LifeScape case manager has been instrumental in helping us explore options for our daughter so that she can have the best quality of life and the most opportunities possible. We appreciate the support, professionalism, and dedication to serving people with disabilities we have experienced at LifeScape.

-Rebecca J., Parent
Long-Standing History
LifeScape was the first agency in the United States to achieve accreditation through the Council on Quality & Leadership (CQL) in 1979 and has maintained this accreditation ever since.
I believe we would still be struggling if Lyndsey had not accomplished placement for my grandson Zach! I cannot find the proper words to thank Lyndsey for her very hard work and diligence to find a solution for our family. Each time I see her, I am uplifted personally with her positive attitude to find solutions to problems. She must also be a blessing for other families in her service. So, I say a very heartfelt THANK YOU to those who led her to our family.

- Pat F., Grandmother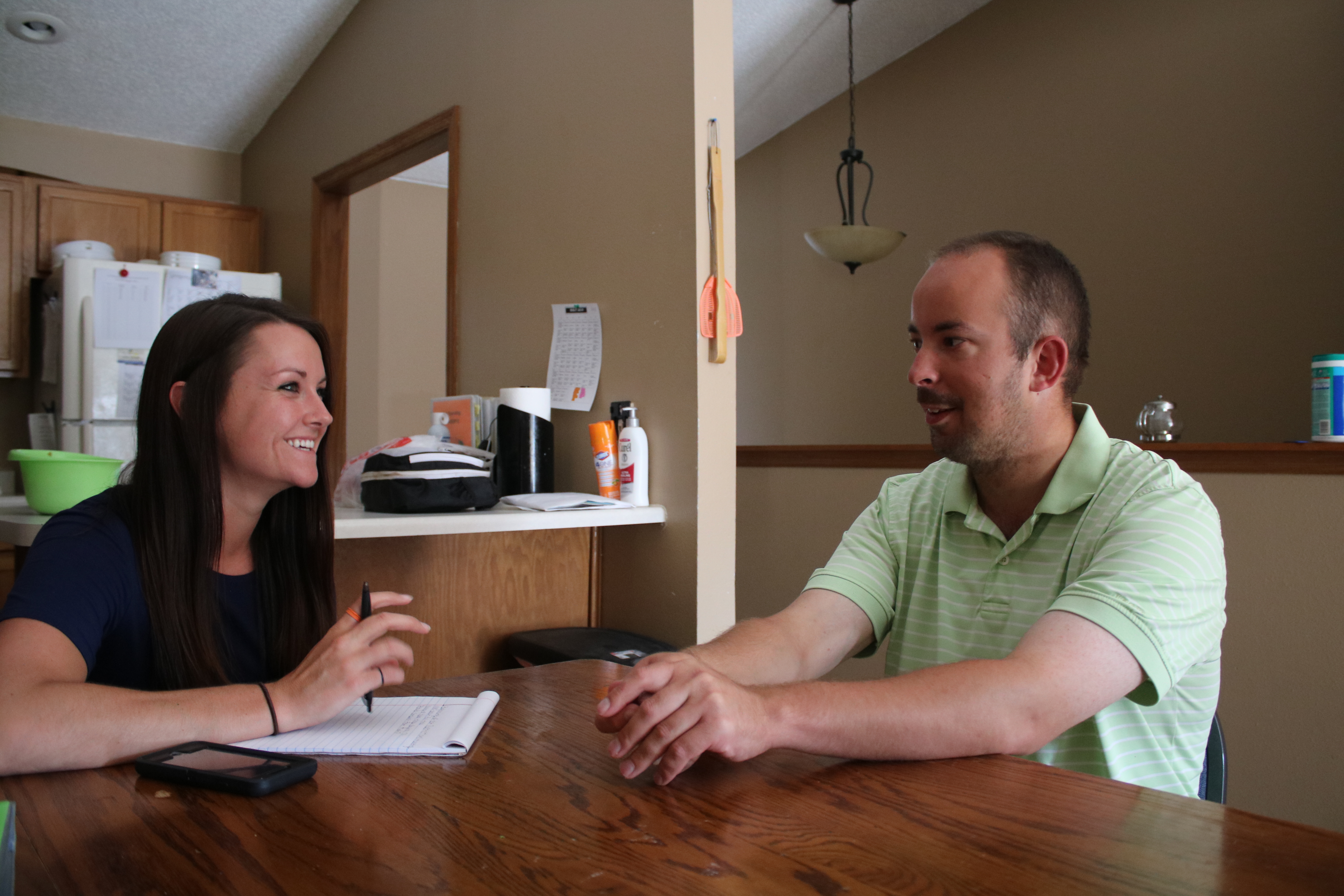 Our Case Managers
Our case managers facilitate the person-centered planning process to develop an individualized support plan. The case manager also monitors service delivery to ensure the person receives supports and services as planned and that personal outcomes are met.
The case manager cannot work for the same organization that is providing services. This limits any bias a case manager or agency may have and ensures that people receive the best services possible while maintaining personal choice.


We Are Here to Help
Helping you and your loved one is our priority. We take the responsibility very seriously.
For more information, or to request Conflict-Free Case Management services, please contact
Stephanie Busjahn ,in Admissions, at (605) 444-9853.
Contact Us
The LifeScape Advantage
At LifeScape, all people are valued and respected. Our mission is to empower children and adults with disabilities to lead fulfilling lives. The people we support and their families are at the very center of all that we do, and decisions are made based on their wants and needs.