Children's Specialty Hospital
LifeScape's Children's Specialty Hospital is South Dakota's only comprehensive in-patient rehabilitation and medically complex program exclusively for patients 0-21 years old. Our pediatric experts provide expert medical care to help children of all ages who have a range of medical complexities to improve in their health and function.

Our team of nurses, therapists, and other experts work collaboratively to provide 24/7 skilled nursing care in a family-focused environment. Our intensive medical and nursing services support children with a variety of conditions.
We are currently offering a $5,000 sign-on bonus for full time RNs, or $2,500 for part time. What sets us apart from other medical facilities, is that when you work as a Nurse at LifeScape we offer shift differential, every third weekend, and self-scheduling.
You can apply now by clicking here or keep reading to learn about more of the specifics related to Nursing in our Children's Specialty Hospital.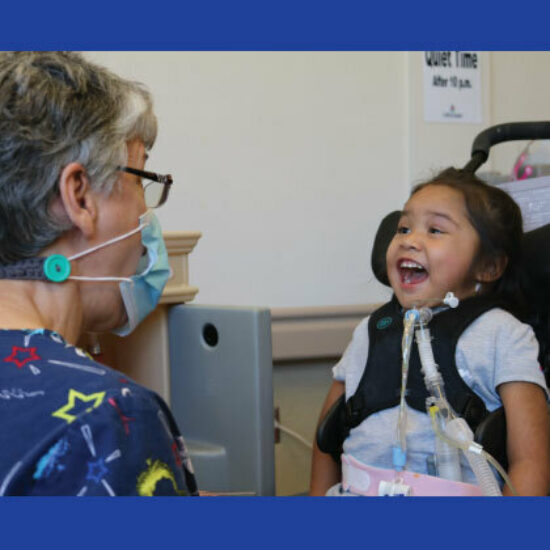 Varying tasks and schedules include, but are not limited to:
Performing a variety of nursing tasks for pediatric patients for both our medically complex and inpatient rehab unit.
Being part of an interdisciplinary team. Our Nursing team works closely primary care physicians to coordinate appointments, x-rays, labs, etc. We also work directly with team members from all disciplines to coordinate their inpatient stay.
You'll also collaborate with other professionals, the patient and their family in assessing, planning, implementing, and evaluating an interdisciplinary plan of care.
Nursing is skilled in pediatric assessment, respiratory needs that include trach care, suctioning, neb treatments, and ventilator use.
Skilled services also include, IV therapy, medication administration, administering alternative nutrition through G-tube, J-tube, NJ-tubes, and more.
Utilize strong communication skills to give clear picture of child's health and any changes in their health status.
You'll be part of the support team for families, to guide them as they learn about the special care their child needs with their disabilities or diagnosis.
Perform interventions that are consistent with the established plan of care and are family centered, developmentally appropriate, age specific, and culturally sensitive.
You'll be part of the family's journey after their time with us, by helping with their transition from hospital to home.
Provide training to children, families, and staff, as needed to help advance the skills and knowledge of all people associated with the child's care delivery.
Our Specialty Hospital Team specializes in helping people with disabilities and chronic illnesses attain optimal function, health, and in some cases adapting to an altered lifestyle. You'll assist patients in their move toward independence by setting realistic goals and treatment plans.
Check out what openings we have available right now in our Children's Specialty Hospital by clicking here.