Volunteering for the Soul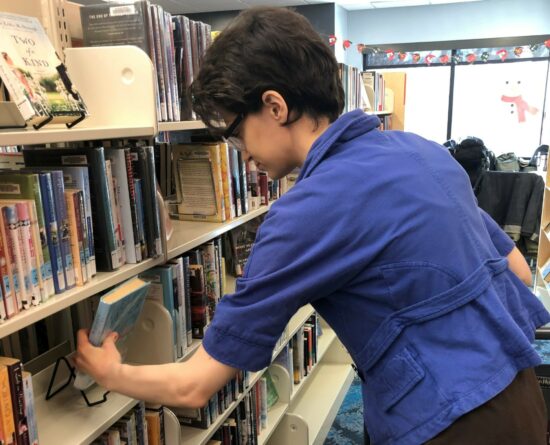 By Anna Olson
Hey! My name is Anna Olson and I love to volunteer in my community. Volunteering helps me think about good things. I enjoy helping people and being around people. I like encouraging people when they are frightened or having a bad day.
At Caille Library one morning a week, I shelve easy reader and children's fiction books, sometimes picture books too! I enjoy the library because it's a quiet place. I like being at the library while all the children are there for story hour and enjoy my camaraderie with the library staff. I like looking at all different kinds of library books while I'm there and reading the newspapers.
At church, I sing soprano in the church choir. I've been in either school or church choir ever since 4th grade. I like all the steps to get ready for singing in the church service, including being with my choir friends and thinking about what we're singing about. I enjoy making a "joyful noise" to the Lord!
In the Achievement Room at LifeScape, there are several ways I volunteer. When they're out of eating utensils or straws, I go to the cafeteria to get more. I like to sit with one of my buddies to keep him company while he eats. Sometimes when someone is sad or having a hard day, I will color or do a puzzle with them. Once a week, some of my friends and I go to the Banquet and wrap silverware. I like the people at the Banquet.
I love to write encouraging letters, so that allows me to volunteer all over the world! Many different people have received letters from me, including cousins, aunts and uncles, missionaries, church friends,and staff at LifeScape. I have a great-uncle in his 90's in North Carolina who is my pen pal. I love my family, and writing letters makes me feel close to them, even though we live far apart.
Volunteering is a way I show compassion and kindness to other people. I'm glad I get to volunteer.
Volunteering is good,
Volunteering is grand,
Volunteering, Volunteering,
The best you ever had!
Learn more about volunteering at LifeScape!