Tips For Managing Holiday Stress
October 16, 2020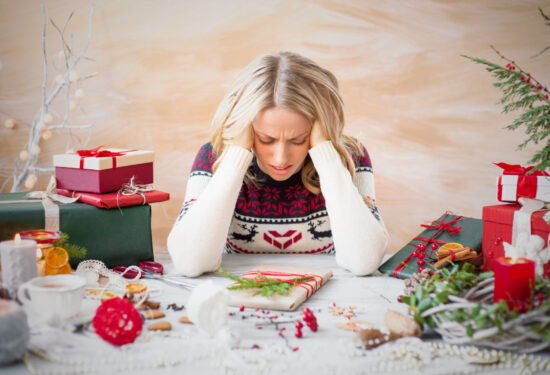 It can be tempting to try to fit in all the holiday traditions of your childhood, while also creating new memories with your children. The holiday season can quickly become overwhelming and holiday cheer gets replaced with holiday stress. Here are some tips to help to help this holiday season truly be the most wonderful time of the year:
Start early. If crowds on Black Friday aren't your idea of a great shopping experience, try to buy your gifts throughout the year. You may even find better deals because you're not bound to tight deadlines. If you start early enough, you can even wrap gifts before your kids are out of school on holiday break!
Make a list. Lists are great for organizing your thoughts and tasks to complete throughout the holiday season. You may want to keep track of special groceries for baking or big family dinners. Lists are also great to help you know what gifts you want to buy so you don't get sidetracked and end up busting your budget. It can be therapeutic in itself to check off completed tasks.
Take advantage of local services! Kidtopia and Child's Play Toys in Sioux Falls allow your children to write out their gift list and have a copy kept in the store. You also get a chance to check out the toys before approving the list so you can TRY to ensure that no unwanted drum sets make their way into your home. Shopping locally provides a chance to give unique gifts and help out your neighbors at the same time!
Take some time for yourself. It is easy to over commit and get run down this time of the year. Whether you take a moment to enjoy a nice hot mug of hot chocolate or spend some unplugged time with your family; it's important to make sure you stop and enjoy the little things that make this time of year so magical. You can't pour from an empty cup.
Stay connected. The holidays can be a difficult time for people who may have lost loved ones or are experiencing tough life transitions. Remember that it is okay to seek out help, professional or otherwise. Some things in life are too big to handle alone. Be kind to yourself.