Stronger Every Day: LifeScape Helps Child Toward First Steps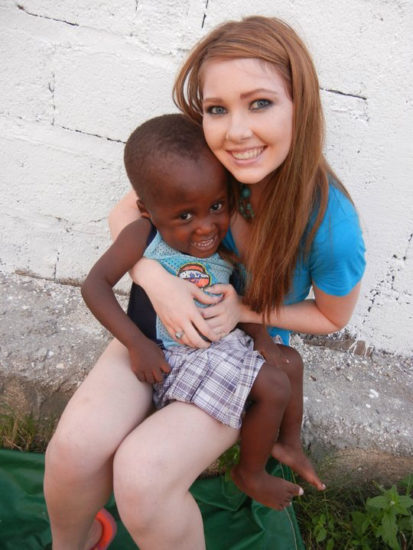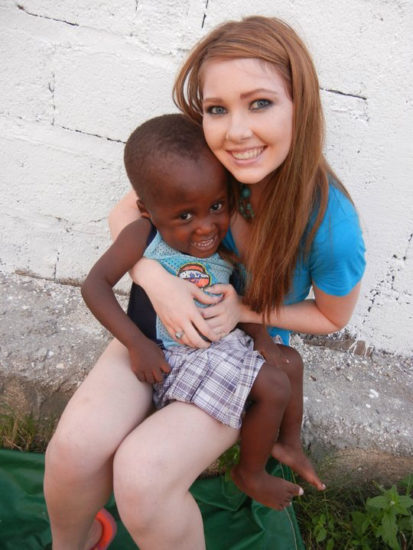 Michelet Slaughter's story is one miracle after another. Born in Haiti with hydrocephalus, a condition where too much cerebrospinal fluid is built up in the ventricles of his brain, everyone around him guessed he wouldn't live. When his mother passed away several months later, there was just his grandfather who had no time to care for him. Still the toddler survived, spending many hours at the house alone, lying still because the hydrocephalus made his head so heavy he could not lift it or move around. One day by chance, a worker from an orphanage happened to hear about his plight; she led the leadership of the orphanage to Michelet, and with his grandfather's permission, the orphanage eventually took over guardianship.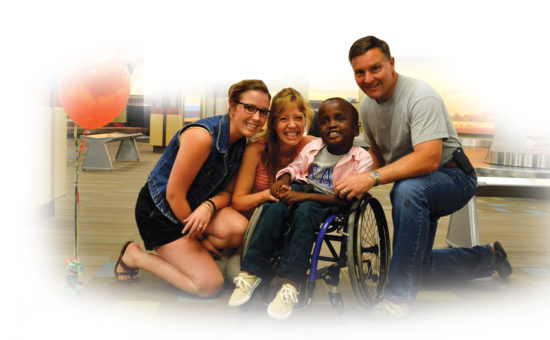 "It did truly save his life," Gayla Slaughter, Michelet's adopted mother, recounts. "He wouldn't have survived if he'd been there much longer." It was through that orphanage that Gayla and her husband, Dwain, were introduced to Michelet, when their daughter, Shylah initially visited as a short-term missionary in the summer of 2011. Shylah met many children on that trip, but Michelet is the one who captured her heart – and then her parents' hearts – when she returned home and told them about him. With Dwain serving in Iraq most of that year, Gayla began visiting Michelet and getting to know him, and the family soon knew they were interested in adopting him if possible. If adoption wasn't possible, they would at least pursue a medical visa to get him the treatment he needed.
Thus began a long and difficult three years – with both the adoption and medical visa running into road blocks several times along the way. "Every time the adoption process got hung up, I pursued the medical visa," explained Gayla. "We needed a surgeon, a general practitioner, and therapy, along with a diagnosis saying what his needs were, and that he'd benefit from a medical visa." Michelet was getting older, closer to school age, and not getting the care he needed. He had surgery to correct his hydrocephalus in November of 2011, but he needed further surgeries and therapy to achieve his dream of walking.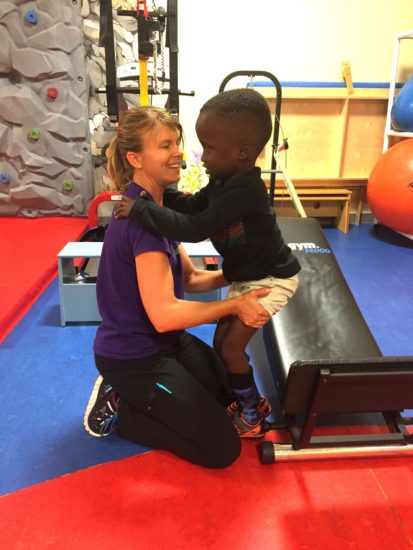 The family began working with LifeScape to get Michelet's needs met as best they could while he was still in Haiti. To start, Gayla explained, "LifeScape was able to find us a much better quality wheelchair than the one we previously bought him. We took it to Michelet in Haiti, and that's the one he came home in. He still uses it. It's the first decent wheel chair he had."
"All throughout the long process, LifeScape was there for us," Gayla said.
Finally, the day came. All of the pieces miraculously aligned, and the Slaughters were able to bring Michelet home to Rapid City on July 12, 2015. Right away on July 23, he had Achilles release surgery to start the process of helping him use his legs.
After his surgery, Michelet was ready to start therapy at LifeScape. His legs had experienced severe atrophy from all the years he couldn't hold his head up or even roll over, and his joints had tightened up from lack of use, Gayla explained. "He literally had never put weight on his legs, and it was almost like he had club feet." LifeScape fitted him with orthotics and started helping with strengthening his hips, stretching out, lengthening his legs, and practicing weight bearing.

"He is getting better all the time," says Gayla, "He is willing to work hard! LifeScape physical therapist Christine Stephenson told us, 'You never know what's going to motivate a kid.' Approaching therapy as play didn't work for him. So instead, she said, 'I want to see how strong you are—work hard for me.' And he blew us both away."
Michelet now has the ability to stand and support his own weight, reports Dwain. He is now using a treadmill with a harness system, where he's starting to take steps.
"From a physical therapist's perspective, Michelet is like a dream patient," commented Christine. "He jokes around, has an amazing smile, and works super hard when you really ask him to."
"Every session his muscles get stronger, and he can do more – crawl longer, take more weight on his legs, balance on a swing longer."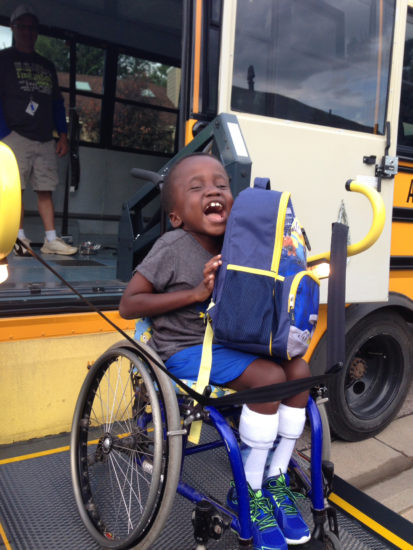 Michelet approaches his new life in Rapid City with the same laughter and joy that captured the Slaughters' hearts in the first place. He started kindergarten this year and gets on the bus every morning waving at his parents, excited for school. "He just radiates joy," Gayla said. "He's loving school, enjoying being with other kids, working hard in therapy. Everything he has done and continues to do proves to me he has a lot of potential."
"His story truly is one miracle after another."