School psychologist Broek loves helping other professionals help kids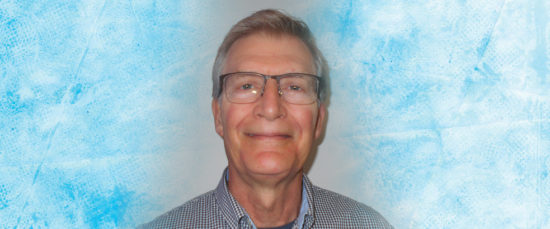 Orange City, Iowa native Daniel Broek joined the LifeScape staff as a school psychologist in June 2019. A graduate of Gallaudet University in Washington, DC, he gravitated toward school psychology after trying other fields of study. "I enjoy the testing encounters with my students," he says. "I find it enormously satisfying when I'm able to make it easier for other helping professionals do their jobs well."
As one of two staff school psychologists at LifeScape, Daniel says he frequently finds himself playing different supporting roles within LifeScape's two schools - the Specialty School, which provides special education for students from grade school through high school age, and the Pathways to Life School for young adults, which focuses on skills for independence.
"School psychologists are primarily trained to use data as a way to assess learning and behavior challenges," says Daniel. That helps teachers and other professionals adapt their teaching approach for the needs of the student.
Besides serving their own students, LifeScape's school psychologists provide outreach testing and consultation for students in schools throughout the state. For more information on school outreach services, call (605) 444-9550 or email admissions@LifeScapeSD.org.