PorkPalooza 3 – Annual Community Event Now Supporting LifeScape!
June 19, 2020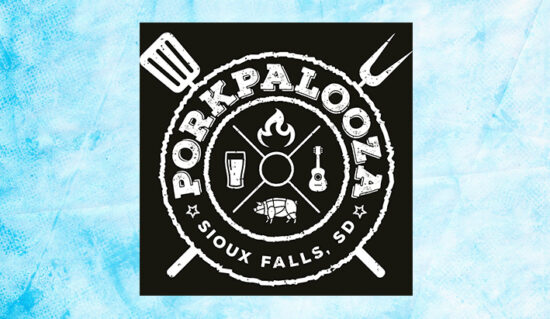 At a press conference on June 18, organizers announced that the 3rd Annual PorkPalooza in Sioux Falls will benefit LifeScape! "We are thrilled to partner with the planners of this great community event, and look forward to helping take it to a whole new level," says LifeScape Director of Development & Public Relations Kim Haiar. We're excited to host it in a LifeScape parking lot this year."
PorkPalooza is great local food and entertainment with free admission! This year's event will continue that tradition and will be bigger and better than ever. As in years past, the organizers include Frank Anderson of KBACK radio, Matt Hastad of Remedy Brewing Company, and Garrett Gross of Age Media and Jekyll & Hyde BBQ. The event this year is presented by Sammons Financial and Smithfield Foods, with Smithfield also providing ribs and roasts for the "Pork Pass" challenges on Friday night and Saturday afternoon. PP3's new venue will be outside at a LifeScape's Adult Day Services location and will provide more nearby parking, VIP and motorcycle parking, VIP experiences, and a larger parking lot overall for the event and vendors. Free shuttles will also be available – check the PorkPalooza Facebook page and LifeScapeSD.org for updates and announcements of shuttle locations.
The event will kick off on Friday, August 28 at 5:00 p.m. with Ground Zero. The headliner on Friday night is We're No Angels—always with a great show—so this will be an evening to remember! Friday night Pork Passes will be available for $20, which buys rib samples from eight BBQ vendors vying for your vote to win best BBQ. PP3 ends at 11:00 on Friday, and you will not go home hungry!
Saturday, August 29 activities will start at 11:00 a.m. There will be activities for the kids throughout the afternoon, which will be led by our friends at Special Olympics. Bands throughout the day will be Six Feet Over, Worst Case Scenario, and GPO (Guilty Pleasures Orchestra), all leading to the night's main event… a reunion of Wakefield! Saturday Pork Passes will be available again for $20, this time for samples of pulled pork options. Saturday's festivities end at 11:00 p.m.
Proceeds from both days' Pork Passes will benefit LifeScape, and we invite you to bring non-perishable food items to donate to Feeding South Dakota. As a thank you for bringing those items, you will receive a door prize ticket at no charge. Pop and water will also be sold by the Sioux Falls Sertoma Club, with proceeds benefitting their community activities. You may purchase other foods directly from each vendor. In addition to the BBQ food trucks, there will be other great vendors on site with food for purchase, so we encourage you to follow the PorkPalooza Facebook page for continual updates. Raffle tickets will also be available for purchase at the event for some great raffle prizes, thanks to several community partners. Also be watching for information on watch parties and other ways to participate virtually in this event. We will be working to encourage social distancing and controlling numbers on site to ensure safety.
You can help us by volunteering at this great event! Please visit LifeScapeSD.org to sign up for the volunteer opportunities of your choice! You'll get a free t-shirt and a free meal, while experiencing great music, camaraderie, and fun!