Pathways to Life: LifeScape's transition to adulthood program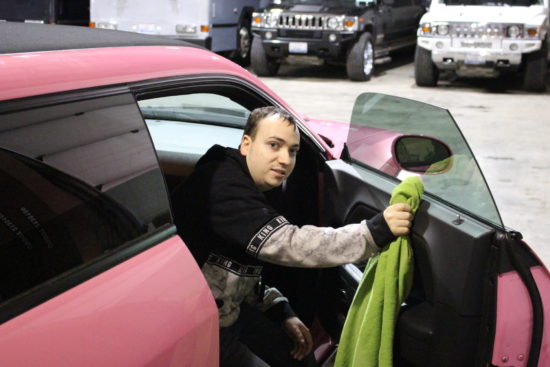 Published in the Spring 2017 issue of The Journey newsletter.
Nineteen-year-old Trey Jacobson loves his job at Stellar Limousine, where he cleans the vehicles three mornings a week before they hit the streets for special occasions. "He is a joy," says Ann Olson, who owns Stellar with her husband, Tom. "He has such a great attitude, and he wants to do things perfectly." Trey started his job in November through LifeScape's new educational program for 18- to 21-year-olds called Pathways to Life.
Launched in July 2016, "Pathways to Life" meets recent Department of Education guidelines--and the regulations related to the Workforce Innovation Opportunity (WIOA) Act Section 511--to help young adults with moderate to severe disabilities develop skills for work, volunteering, and community involvement. The goal is to provide the skills for as much independence as possible.
The program is just what Katy Hartman of Lennox was seeking for her daughter Kenzi. "When Kenzi graduated from high school, I looked for a transition program for her, and nothing fit," says Katy. "She really needed something to fill the gap between school and adult programs."
The need for such a life-skills program was so great that Pathways enrolled nineteen students without doing any promotion. Students came from all over the area through word-of-mouth.
The students spend full school days, five days a week, year-round, under the direction of two special education teachers and six staff members who serve as trainer/coaches. Half the day is spent in classroom learning, and half is spent having community experiences. The curriculum covers four general areas: Pre-employment instruction for social skills and self-advocacy; workforce readiness skills teaches the importance of attitude, communication and professionalism; community readiness offers instruction in things like accessing transportation, shopping, voting, and banking; and domestic skills covers home care, cooking, paying bills, and scheduling appointments.
Katy Hartman says Kenzi loves coming to school. "She is learning to be a lot more independent and to believe in her ability to make good choices. She's having good experiences with volunteering, which is helping her communication skills and her confidence. She has developed a sense of responsibility, dedication, and accomplishment."
Students must have the desire to explore work skills training, and the ability to learn appropriate workplace behaviors. Besides Trey, three other students are preparing for job placement. Coaches stay with them on the job, and will eventually fade out of the picture. They are paid through Vocational Rehabilitation Services' Project Skills, with the goal of that fading, too, and the person being paid as a regular employee. A goal of the Workforce Innovation and Opportunity Act is to eventually eliminate the subminimum wage for persons with disabilities, increasing the likelihood for financial self-support.
Job placement is not a requirement of the program, however. "We want our students to find their own pathway—thus the name," says Dr. Vicki Isler, School Principal. "That may mean volunteering or being active in their communities through shopping, attending events, and exercising their right to vote."
The Pathways to Life program is one of the first in the state, but all schools with special ed programs for this age group will be required to establish them. Pathways to Life is about to move into its own space at 2801 S. Kiwanis Avenue in Sioux Falls. The new facility will have regular and accessible kitchen and laundry areas, a greenhouse and outdoor garden, and simulated home settings. The students will plan and cook meals and help keep up the building's grounds.
The staff are excited about the successes of their students and expect the program to grow. "There's such a need, and the payoff is so great," says Vicki. Mary Jacobson, Trey's grandmother and guardian, agrees. "He's doing so well," she says. "He's learning life skills, how to hold a job, and now he's anxious to move out and live on his own."
For more information about Pathways to Life, contact Stephanie Busjahn in Admissions: (605) 444-9853, or admissions@LifeScapeSD.org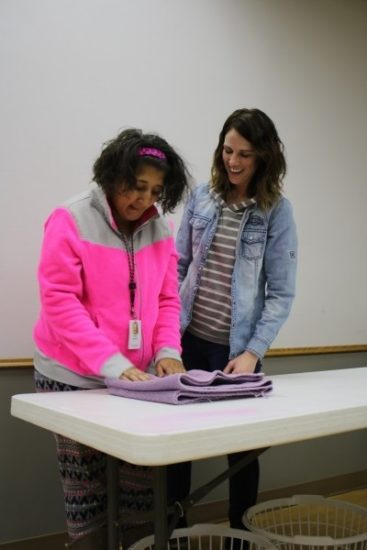 "She is learning to be a lot more independent and to believe in her ability to make good choices." - Mother of student