New Ambassadors' president loves to see the smiles
October 18, 2021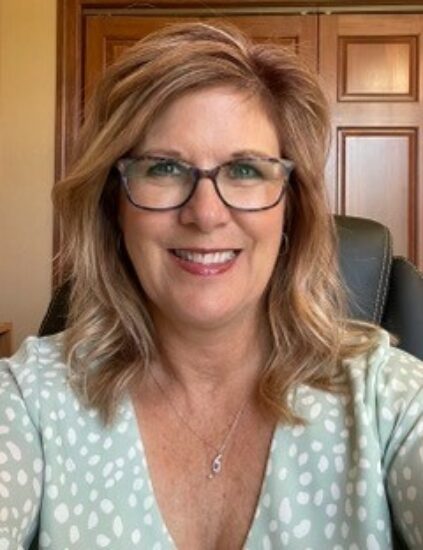 Mall Walk is what hooked Deana Kruger on the LifeScape Ambassadors. "Seeing the people involved and how everyone supported each other--it made me proud to be involved," says Deana. She says she loved seeing the kids and adults supported by LifeScape--excited to be there and walking, dancing, and up on the stage. She also loved being involved in One Autumn Night, the Ambassadors' fall social fundraiser. (Unfortunately cancelled in 2020 and 2021 due to COVID-19 safety concerns.)
Like many, Deana didn't know the extent of LifeScape's services when she joined the Ambassadors four years ago. She knew even less about the Ambassadors, but she was invited by a friend to check it out. Now she's in her first year as the Ambassadors' president. "I love seeing the smiles and excitement when the things the Ambassadors help provide improves lives and makes the kids and adults happy," says Deana. And the Ambassadors do make a major impact. Last spring, the Ambassadors granted 45 items—either fully or partially—of LifeScape's Wish List requests, either fully or partially, in the amount of $107,858.31!
A North Dakota native, Deana works as a payment solutions consultant at Elavon, a credit card processing company for businesses. Her husband is Darin Kruger, and her sons are Logan, Cooper, and Brock. Two golden retrievers - Cali and grand-dog Dakota - round out the family. Deana is excited to take the lead of this group that started 70 years ago this fall. "I want to do as much as I can to help the Ambassadors raise funds to help where the needs are greatest!"
To get involved with the Ambassadors, email Ambassadors@LifeScapeSD.org The group meets the third Monday of the month at 11:30, currently at the Original Pancake House in Sioux Falls, with a Zoom option, as well.