Natural empathy turns into psychology profession for Dr. Jaime Hudson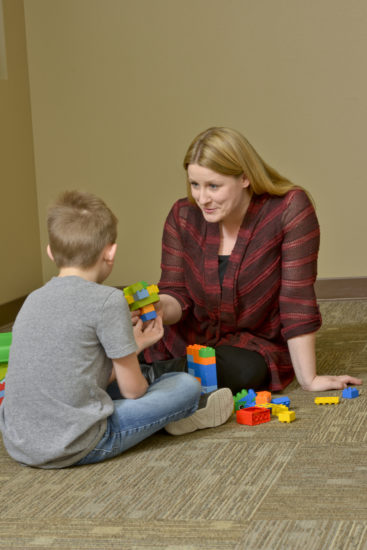 Jaime Hudson, PhD, on her journey from empathetic child to a professional helping others rebuild and improve their lives. As a clinical psychologist with LifeScape, Dr. Hudson sees patients on an outpatient basis in Sioux Falls.
"From very early on my mom noted my ability to empathize with others and my desire to help people feel better, which continued and matured into high school. I learned about careers in psychology during a career event when I was a freshman in high school and my career path was solidified.
Growing up I also had a close family member who struggled with mental health issues. I watched the impact this had on him and his family. I wanted so much for him to see himself and to find fulfillment in his life. This gave my journey into psychology personal relevance and fueled my drive to push through to my goal.
I love the genuine connections I make with people through my job. I feel honored that they trust me enough to share with me who they are and what they struggle with. I love joining with them as we process through tough stuff and put the pieces together to give meaning to their struggles and direction for change. I love being a part of those moments where things "click" and they feel empowered to move forward. I also love seeing the progress people make when they invest in themselves and work toward change.
People sometimes hesitate to seek out psychology services. Therapy is just real people talking through real issues and working together to find solutions."
Call 605-444-9700 for an appointment with any of our four clinical psychologists.