Local Business Delivers May Day Baskets To Every Adult Who Lives At LifeScape
May 8, 2020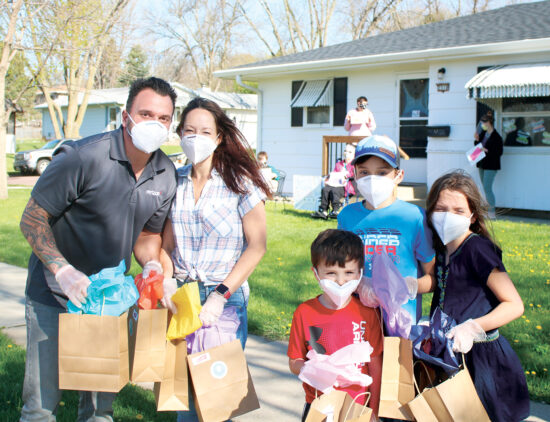 Cell Only has been a friend to the people supported at LifeScape for a long time. They are a company that believes in family and giving back to the community. In April, the staff at Cell Only provided Easter Baskets to the children supported at LifeScape. Each of those beautifully decorated baskets included candy, a kid-specific activity, and a handmade Easter card made by the owner's daughters.
Then for May Day, the group made the decision to spread kindness to the adults at LifeScape by providing May Day baskets to 286 residents living in 33 LifeScape homes across Sioux Falls. Additionally, they provided baskets to the staff supporting the adults, further sharing sunshine throughout our organization. The May Day baskets included goodies purchased locally – another community kindness win – a cupcake from Oh My Cupcakes!, a popcorn ball from Poppy's, and candy. And each basket had a handmade card from Rory Kelly's daughters, just as the girls did for the children at Easter.
"It's absolutely huge," said Anna Heeney, Director of Operations at Cellular Only. "Our whole team came together. It was one of those things where 'Hey let's put these baskets together,' and we got everything put together within a day. It really shows our teamwork and dedication for giving back to the community."
It meant the world to the recipients at LifeScape, who have been sheltering in their homes since March. These acts of kindness by community members make all the difference for the individuals we support, and we are so grateful for their generosity.