LifeScape Volunteer Honored For Her Work With MallWalk
November 12, 2020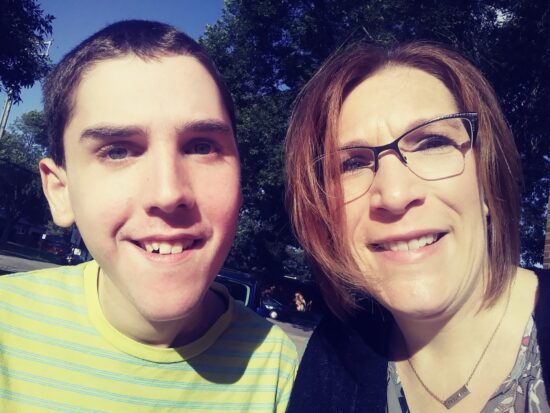 Kathy Hammond was honored November 12th by the state chapter of the Association of Fundraising Professionals (AFP) as South Dakota's Volunteer Fundraiser of the Year! Kathy was recognized for her work on MallWalk, which she began leading in 2017 as a co-chair with Judy Keating (who has also remained active in MallWalk). Hosted by the LifeScape Ambassadors, MallWalk is a fundraiser for the Wish List, which provides goods and services not covered by other funding sources for children and adults at LifeScape.
Kathy was nominated by Jocy Smith, who cited Kathy's passion for MallWalk and LifeScape, her excellent attention to detail, and the hours of work she puts into the event. "We are honored to recognize Kathy for this very deserved award," says Jocy. "Kathy leads with good humor, positive energy, and integrity. We are so lucky to have her."
Kathy volunteered to help with MallWalk at the first Ambassadors meeting she attended after moving to Sioux Falls in 2016. With prep starting in October, Kathy volunteers around 70 to 80 hours over five months as MallWalk chair. She takes the entire week before the event as vacation time to ensure all the final details are in place. She does individual fundraising each year as well and came in third for individual fundraisers in 2018. Kathy says she's motivated by the care her nephew, Blake, has received at LifeScape the past several years. "I believe in the mission, and I know the difference made by the 'Wish List' funds raised through MallWalk," says Kathy.
Kathy is set to lead the 2021 virtual MallWalk on February 6th, and is seeking a successor, whom she will assist and coach for the job. Congratulations, Kathy!