LifeScape Transforms a Family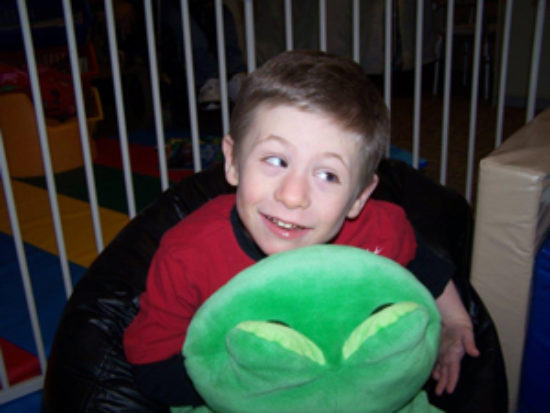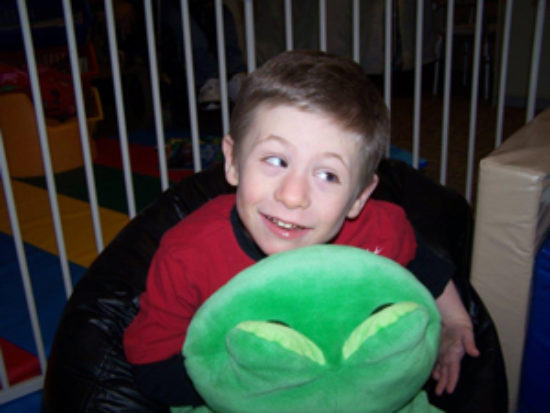 The first moment Miriam and Peter Voderberg laid eyes on Brandon's photo, they were captivated. "We knew instantly he would fit right in with our family," Miriam recalls, describing his personality as "cute with a hint of ornery." Brandon lived hundreds of miles away from the couple, but they were eager to make the journey to Sioux Falls, SD, to visit him at LifeScape.
Brandon had come to LifeScape's Fisher Coon Specialty Hospital as a 2 ½ -year-old, nearly three years before the Voderbergs would meet him. He had suffered severe neglect in addition to other medical issues, and as a result was extremely sensory defensive. Everything from letting people touch him, to tolerating sitting up, to taking food was a challenge for him.

Despite his early struggles, however, Brandon exhibited tenacity and a "willing heart" to respond to the therapy and care received from his team of therapists, nurses and care providers at LifeScape. He soon made enough progress to transition out of the Specialty Hospital and into residential and educational programming in LifeScape's Austin Hall and Specialty School. He continued to receive intensive physical, occupational and speech therapies as staff worked hard teaching him to play and socialize, and tolerate demands placed on him.
By the time Miriam and Peter met Brandon as a five-year-old, he had improved by leaps and bounds. He had learned to walk with the help of a gait trainer and had overcome his aversions to different textures and food. He learned to handle his emotions and communicate with words instead of throwing fits. He developed a love of books and music, reading with staff for hours on the bean bags in Austin Hall's reading corner; or singing song after song such as "Working at the Car Wash" as he walked through the halls.
The Voderbergs expressed how grateful they are for the care LifeScape provided for Brandon. "LifeScape laid the firmest possible foundation for Brandon to build on once he came to our home," said Miriam. "If he hadn't had such a positive experience at LifeScape, it really could have gone a different way."
"Growing up at [LifeScape] was happy," Brandon says, "I still miss it sometimes." Even today, Brandon will ask questions about his time at LifeScape and will call to chat with the many staff members he bonded with.
Today, Brandon walks on his own, speaks in full sentences and attends a regular classroom. His behavior issues are completely gone, and he aces most of his spelling tests. Thanks to the services Brandon received at LifeScape, he is simply a happy kid enjoying his family.