Our Adapted Toy Workshop is open for business!
November 16, 2022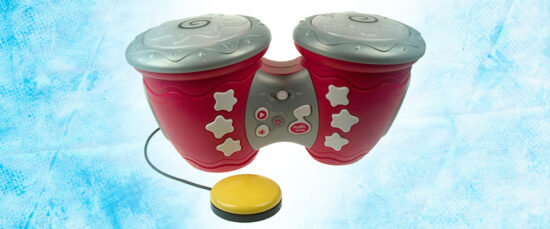 LifeScape is teaming up with Southeast Technical College to adapt toys for Christmas!
LifeScape's therapy team is partnering with instructors and students in Southeast Technical College's Electrician and Mechatronics programs to modify toys to be activated by use of a switch. Arlen Klamm, an occupational therapist and Assistive Technology Coordinator at LifeScape, has been adapting toys for families for years at LifeScape and we are excited to be able to offer this to the community this holiday season!
There are two ways you can participate!
Families are encouraged to bring in toys for their child or family member (maximum of 2 per person) that they would like adapted.
We are also seeking donations of toys from the community that our team can adapt and give as Christmas gifts to children and adults supported at LifeScape. We have created an Amazon Wishlist with toys that are easily adapted and are well-loved! Toys can be purchased and dropped off at one of our locations or mailed directly from the Amazon Wishlist.
When: Toys can be dropped off at the front desk of either of the below LifeScape locations or Southeast Technical College location. Toys must be dropped off by Monday, November 28. Completed adapted toys will be ready for pick up Wednesday, December 14.

Toys can be dropped off at the following locations:
LifeScape Rehabilitation Center - 1020 W 18th Street Sioux Falls, SD 57104
Autism & Child Development Center - 7220 W 41st Street Sioux Falls, SD 57106
Southeast Technical College - 2320 N Career Ave Sioux Falls, SD


Toy requirements:
Toys should have an on/off switch or a single activation button.
Toys should be battery operated (toys that plug into a wall outlet cannot be adapted).
Toy should either be stationary or move very little when activated since they will always need to be connected to a switch with a wire.
Toys will be adapted at no cost to families. Switches will not be provided by LifeScape; families will be responsible for purchasing their own switch if they do not already have one.
Disclaimer: Some toys may appear adaptable but are not actually adaptable once our team goes in to work on the toy. There is also always a risk of damage to the toy during the adapting process. Families will be contacted if there are any challenges with adapting the toy(s) they bring in.
If you have any questions, please call 605-444-9755.