LifeScape expands Feeding Clinic to include Intensive Inpatient & Day Programs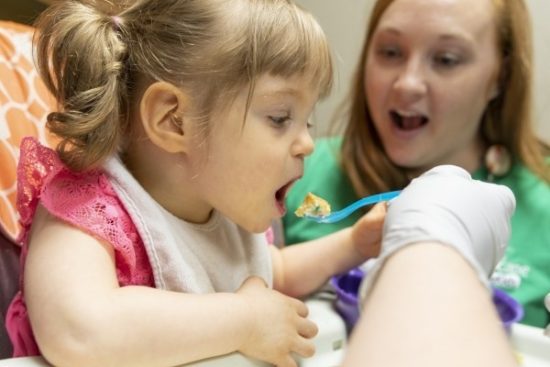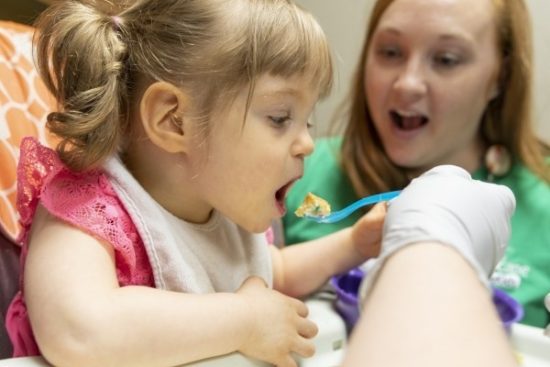 LifeScape's interdisciplinary Feeding Clinic has expanded, with two additional treatment programs for kids with very difficult feeding challenges.
The Intensive Day Program is for children who don't need constant medical attention, but their feeding difficulties warrant speech therapy and occupational therapy three to four times a day, five days a week, for two to eight weeks.
The Intensive Inpatient Program is for kids with very challenging feeding difficulties that may include feeding tube dependence, malnutrition, and total food refusal. Treatment would typically be two to three weeks. Children ready to wean from a feeding tube are treated in this program, which includes 24-hour nursing care.
Kids in both programs would be treated in the Children's Specialty Hospital at LifeScape in Sioux Falls, where the lead feeding therapist is Speech-Language Pathologist Melissa Carrier-Damon, MA, CCC-SLP, BCS-S. Melissa is the first and only clinician in South Dakota to be certified in the treatment of Swallowing & Swallowing Disorders.
Of course, we still offer interdisciplinary Outpatient Feeding Therapy at all three LifeScape locations – Sioux Falls, Rapid City, and Sioux City.
If you have specific questions about our feeding/swallowing services--or if you'd like to make an appointment--please call 444-9750. Or, click through to the attached flyer for details.

If you have a child who is struggling with feeding/swallowing difficulties, we are here to help!