Keeping kids safe from brain injuries
March 1, 2021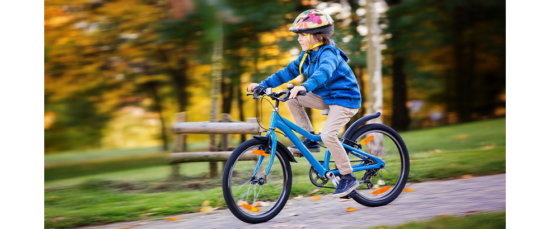 Each year, millions of Americans participate in summer sports — from swimming, biking, and waterskiing to kayaking, rock climbing, and volleyball. Physical exercise is great, but these activities come with risks that can lead to serious injuries.
Traumatic brain injury (TBI) is the leading cause of death and disability in children. Each year, an estimated 62,000 children ages 0-19 sustain a TBI requiring hospitalization. These injuries result from motor vehicle crashes, falls, sports injuries, physical abuse, and other causes. Each year, 564,000 children are seen in hospital emergency rooms for brain injury.
While the majority of TBI's are mild (90%), including concussions, each incident needs to be taken seriously and prevention is imperative. Plan ahead to keep this summer safe for your family with these tips:
Always wear a properly fitted helmet and replace it after a serious fall. Helmets are not just for biking or motorcycles, and should be worn while skateboarding, rollerblading, or riding an ATV or moped.
Have fun while knowing your limitations. Be sure to use proper safety equipment for things like rock climbing and have spotters for water sports like skiing and wakeboarding.
Never dive, even in familiar lakes and rivers. Depth can vary greatly in a small area and the "Feet first, first time" rule can prevent a devastating brain or spinal cord injury.
A life vest is essential for any natural body of water, even on a calm day. Undercurrents are invisible and can overpower even the strongest swimmers. Make it uncool to go without a lifejacket when enjoying the water with friends.
Follow age recommendations for driving UTVs, ATVs, etc. Supervise use, and take time to teach kids how to drive them safely before letting them go solo.
Educate your teens on the signs and symptoms of concussion and brain injury, as they can be subtle. As with many injuries, early treatment is essential for making the best possible recovery. Call your child's doctor if they have had a blow to the head or if you notice the following common signs and symptoms:

Tiredness or listlessness

Irritability or crankiness (will not stop crying or cannot be consoled)
Changes in eating (will not eat or nurse)
Changes in sleep patterns
Changes in the way the child plays
Changes in performance at school
Lack of interest in favorite toys or activities
Loss of new skills, such as toilet training
Loss of balance or unsteady walking
Vomiting
We are all looking forward to the return of summer to be outside and get active. By making a commitment to safety now, you can help assure a carefree summer of fun this year and every year.