Julie Johnson, MD, increasing clinic time at LifeScape Rehabilitation Center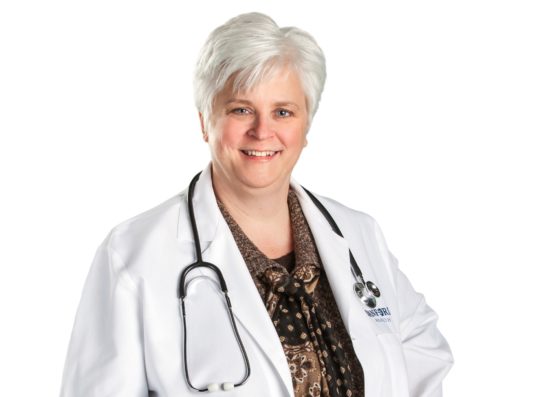 Julie Johnson, MD, is increasing her clinic time to about 12 hours a week at LifeScape Rehabilitation Center.
Dr. Johnson brought PM&R services to LifeScape in October 1998. As Medical Director of Rehabilitation Services until 2017, she oversaw the start of the Children's Specialty Hospital at LifeScape and the LifeScape Rehabilitation Center.
Since 2017, she has served as a clinical professor for the University of South Dakota School of Medicine in the Department of Pediatrics. Her clinic time at LifeScape has been about four hours a week to accommodate her teaching load. She will now increase patient hours to Wednesday mornings, Thursday afternoons, and Friday afternoons, totaling about 12 hours a week. She also provides outreach services in Aberdeen, SD.

Dr. Johnson earned her medical degree from the Wayne State University School of Medicine in Detroit. Her residency in Physical Medicine and Rehabilitation was at the University of Colorado Health Sciences Center in Denver. She also completed a two-year Bush Medical Fellowship in pediatric rehabilitation and physician leadership.
Dr. Johnson was previously the Chief of Physical Medicine and Rehabilitation at the Veterans Administration Hospital in Sioux Falls. Prior to that, she practiced in Michigan and Colorado.
For appointments with Dr. Johnson or Physician Assistant Charlie Broberg, call (605) 444-9727.