December 7, 2020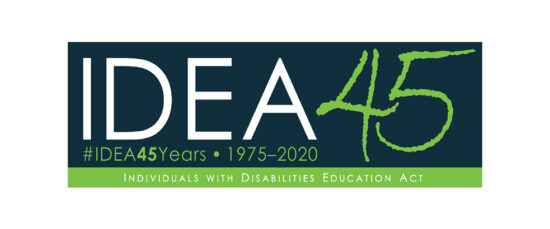 On Nov. 29, 1975, President Gerald Ford signed into law the Education for All Handicapped Children Act (Public Law 94-142), now known as the Individuals with Disabilities Education Act (IDEA). In adopting this landmark civil rights measure, Congress opened public school doors for millions of children with disabilities and laid the foundation of the country's commitment to ensuring that children with disabilities have opportunities to develop their talents, share their gifts, and contribute to their communities.
In the last 45 years, we have advanced our expectations for all students, including students with disabilities. Classrooms have become more inclusive and the future of children with disabilities brighter. Significant progress has been made toward protecting the rights of, meeting the individual needs of, and improving educational results for infants, toddlers, children and youths with disabilities.
Today, over 62 percent of students with disabilities are in general education classrooms 80 percent or more of their school day, and early intervention services are being provided to over 340,000 infants and toddlers with disabilities and their families. Since 1975, we have gone from excluding nearly 1.8 million youths with disabilities from public schools to providing over 6.9 million students with disabilities special education and related services designed to meet their individual needs.
In 2015, we celebrate the 40th anniversary of the passage of Public Law 94-142. While tremendous progress has been made over the years, we must continue the hard work and address the challenges that still exist. Although we are able to help many individual students to achieve their goals, we must strive to ensure that all children have the support they need and to find ways to meet each student's needs within the context of each school.