Host Home providers being sought for Shared Living program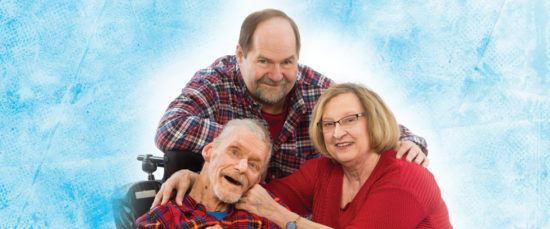 Shared living is a new adult living option being offered by LifeScape. It pairs an individual, couple, or family to share their home with a person who has a disability. It enables people needing supports to experience a real home and community life and provides more consistent caregiving. Shared living can last as long as it works for both parties, but averages three to five years nationally.

We worked with our state partners to put the program in place. LifeScape matches the host home provider – who is an independent contractor and owns or leases the home – with the participant. Background checks and an extensive matching process help ensure a quality pairing.
LifeScape provides ongoing oversight, meeting regularly with host home providers and participants and acting as the financial intermediary. LifeScape also provides training to host home providers and works to build a solid relationship and foundation prior to the participant and host home provider entering into a contract agreement. The contracts and agreements regarding compensation for host home provider will be provided upfront prior to entering into any living arrangement.
The participant's Conflict-Free Case Manager and guardian remain unchanged under the Shared Living arrangement, and he or she will continue any day service participation as usual. As always, the family is encouraged to remain actively engaged with their loved one.
South Dakota does allow the participant's family to act as his or her host home provider if the arrangement is agreed upon by all parties involved.
To learn more about Shared Living—either as a participant or as a host home provider—contact Stephanie Busjahn, in Admissions, at stephanie.busjahn@LifeScapeSD.org or call (605) 444-9853.