Holmes Hall: New children's residential program treats the most complex behaviors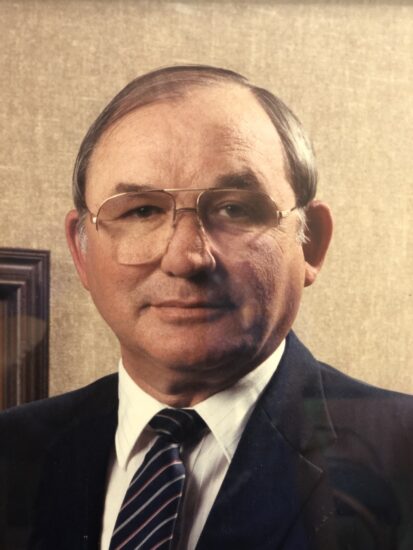 In the spring of 2020, LifeScape added a new residential unit in their children's services area. Holmes Hall serves children and young adults with higher behavioral needs. It is named for the late Gaylen Holmes, in honor of his 27 years at LifeScape forerunner, Children's Care Hospital & School.
Holmes Hall is designed for ten residents from about age ten through age 21. It is located within the VandeMark and Morrison Hall areas. Holmes Hall has higher staffing, all trained in applied behavior analysis (ABA) and other specialized training. Individuals referred to LifeScape specifically for intensive behavioral treatment begin their residential stay in Holmes Hall. This allows staff to assess each person's unique needs and determine the best programming for them. It also allows staff to provide extra support as the young person gets used to living on Holmes Hall. They may or may not move on to Morrison and VandeMark Hall, depending on their needs. Like others in children's residential programs, they attend LifeScape Specialty School.
Gaylen Holmes came to the organization in 1961 as a physical therapist. He became Associate Executive Director of the school in 1970 and worked closely with founding administrator Dr. E.B. "Jon" Morrison. The two were known for creating a warm, family-like work atmosphere. Gaylen became Executive Director in 1984 when Dr. Morrison retired. "He'd go to work at 5:00 a.m. so he could talk to the overnight staff and the dietary people," says Gaylen's widow, Jeanelle. Ill health forced him to retire just four years later in 1988 and he died in 1997, but he left his mark. He was instrumental in starting the organization's Early Planning for Infants and Children program, with support from the South Dakota Elks organization. This was an outreach service that provided mobile clinics around South Dakota. LifeScape still provides outreach services to children around the state, mostly with therapies and educational and behavioral consultation.
The children's residential halls are all named for early leaders: Besides Dr. Morrison, they are named for Dr. Robert VanDemark, longtime medical director and Charles Austin, a Sioux Valley Hospital executive who helped launch the original "hospital and school" in 1958. The Children's Specialty Hospital at LifeScape is alternatively known as the Irene Fisher Coon Unit, for the nurse with the idea for a combined hospital and school for children recovering from polio.
Jeanelle Holmes was active in the women's auxiliary for over 40 years, beginning in 1961. She was president of the group from 2000 to 2002 and served many years as the Wish List Disbursement Chair. The children were so important to him, says Jeanelle. She is pleased that his name will live on in with a program that helps ensure children get their best shot at a life of independence and dignity.