Family Vacations In a Time of Social Distancing
May 27, 2020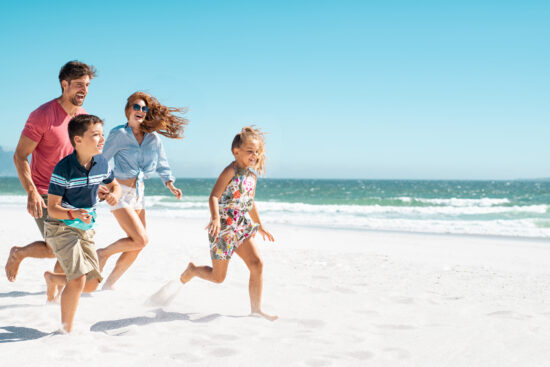 Family vacation is one of the most anticipated times of the year. With summer travel uncertain, though, you can use your close-to-home time now to plan for future or alternative vacations. Here are three things you can do to make a family project of your next vacation:
1. Day trips to outdoor destinations allow for picnics and everyone sleeping in their own bed at the end of the day. Check www.travelsouthdakota.com for mini-family vacation destinations in your region of the state. Give it a theme or make it a "mystery trip" for your kids to add excitement. If you're taking a week for vacation, do one trip every day and have everyone pick their favorite. You could find a new family favorite for future visits.
2. Go camping. Kids love camping, and sites will probably be open this summer. If you don't camp, make it a project to learn how. Get started with a Google search for instructional articles or check YouTube Learning for some excellent "how to" videos. There's also Camping for Dummies or the Complete Idiot's Guide to Camping and Hiking. Start close to home so you know you can return to "civilization" if you need to.
3. Research America's 400 national parks for a future visit at www.nsp.gov. Parents can watch Ken Burns' beautifully filmed documentary, "The National Parks: America's Best Idea" for inspiration. The breathtaking beauty many of these parks offer is good for everyone, and many parks have free kid-oriented activities that can spark life-long hobbies or even careers.
4. Pick a dream destination. You may not be going on a big vacation this summer, so maybe you can kick it up a notch for next year. Buy a travel guide and start budgeting and planning for exactly what you want to do and see. Lots of museums offer online tours to help you decide if you want to go in person.
Don't shoot for perfection, and remember, your attitude goes a long way toward setting the tone. If you're openly disappointed that vacation isn't what you'd hoped, your kids will pick up on that attitude and magnify it. The point is to have fun together and relax. Demonstrating creativity and cheerful resilience will teach your kids more than any trip to a theme park. It could also give them some of their fondest childhood memories