Community Partner: Coca-Cola Bottling Company High Country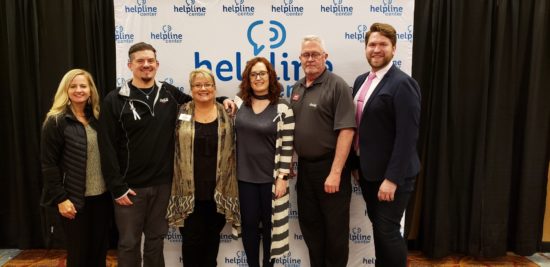 Three years ago, LifeScape started a new fundraiser in western South Dakota, the Hope for the Hills Radiothon for LifeScape, which is a partnership with Haugo Broadcasting stations, 95.1 KSKY, KICK 104, Hits 102.7, and ESPN 105.7FM/1340AM. One of our first partners in this new endeavor was Coca-Cola Bottling Company High Country in Rapid City. They jumped at the chance to provide for the Family Day component of the event, providing monetary support, Coke products, and games. Since that first event, our partnership has continued to grow.
Coca-Cola Bottling Company High Country has donated ads for LifeScape in support of another event. Marketing Manager Nic Knapp voiced the spots, expressing his company's support for the work done by LifeScape for kids with disabilities in western South Dakota. Additionally, they put signage on their trucks and volunteered their time at the Hope for the Hills Radiothon event, spending time on the phone bank, and volunteering with the kids during Family Day. They are also partnering with to provide some marketing materials as needed.
Nic Knapp and Amber Schumacher of Coca-Cola Bottling Company High Country's marketing department, are now spearheading a new event for LifeScape. They will host a Cornhole Tournament on September 14 that will benefit our services to western South Dakota families. They are also working with other community partners to help provide funds to help area kids with disabilities. These activities are still in the planning stages, so watch for updates on Facebook and on LifeScape's website (www.LifeScapeSD.org) on how to get involved!
One of the core values of LifeScape is "Collaborative Relationships." This means we seek to work cooperatively with others – businesses, government, non-profits, faith-based groups, and individuals —to benefit those we serve. We are so grateful to community partners like Coca-Cola Bottling Company High Country, who see the importance of being active in the community and giving back. Their impact on the lives of the children served at LifeScape ripples beyond their own activities, because of their fierce commitment to spreading the word and bringing new partners in. Their passion and compassion thereby further help those in need throughout the state and beyond.
If you'd like more information on becoming a corporate partner, please contact the LifeScape Foundation at 605-444-9800, or email giving@LifeScapeSD.org We'd love to work with you!