Colton: The Superman Without A Cape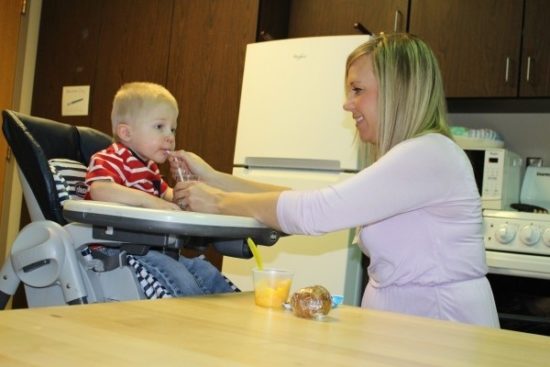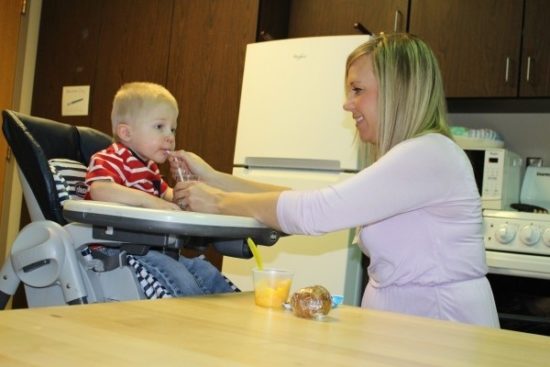 After Aubrey and Rick Byrnes' first child, Wyatt, was born at 27 weeks weighing just under two pounds, the couple thought they had their difficult pregnancy out of the way. When they went in for their eight-week appointment with Aubrey's second pregnancy, however, the ultrasound could find no baby--although she still tested pregnant. Again at sixteen weeks, the ultrasound didn't show a baby, and the couple was told to expect a stillbirth. At 20 weeks the baby suddenly showed up on ultrasound, but a heart defect was detected soon thereafter, and the pregnancy was closely monitored.
Baby Colton Paul Byrnes was born in Sioux Falls at 35 weeks gestation on July 3rd, 2014. He was over nine pounds and a beautiful baby—but a very sick baby. "It was a whirlwind of emotions," says Aubrey. "Excitement, thrilled that he was born, nervous he wouldn't make it, and not knowing what would come. We didn't get to hold him for 20 days."
Colton had multiple diagnoses, with the most critical being a rare congenital heart defect, spinal cord abnormalities, and tracheal/bronchial problems. Three days later, he was flown to the University of Michigan Health Center at Ann Arbor, which has a highly specialized pediatric cardiology program. He immediately underwent a 16-hour surgery to repair the holes in his heart—a surgery in which he coded and nearly died. He had his second open heart surgery at three weeks, and returned to Sanford Hospitals NICU, where he remained until four months, when heart failure forced a return the U of M for his third open heart surgery. He returned to Sanford, until he was deemed strong enough for the next step.
On February 11th, 2015, Colton came to the Children's Specialty Hospital at LifeScape for the Inpatient Rehabilitation Program. He was on a ventilator to breathe, and had a feeding tube for nutrition. At LifeScape, he had 24-hour nursing care and daily therapies. He was a happy baby, and enjoyed his therapies and the other children at LifeScape.
On May 6, 2015, after 15 surgeries, six care flights, and countless illnesses, procedures and tests, Colton went home for the very first time. He couldn't hold his head up, couldn't sit, and couldn't bear any weight on his legs. "We sat through a very hard meeting at that point," says Aubrey. "They prepared us that Colton may never walk, talk or eat via mouth." But they never gave up, and neither did the LifeScape staff—they were determined to push Colton to meet every bit of his potential. He began outpatient therapies—occupational therapy, physical therapy, and speech therapy--three times a week at LifeScape's Rehabilitation Center.
"In feeding therapy, we worked on pre-feeding skills," says Melissa Carrier-Damon, a LifeScape speech-language pathologist and specialist in pediatric feeding. (Shown in photo helping Colton drink with a straw.) "We'd start with just opening his mouth, sticking out his tongue, putting an empty spoon in his mouth, licking a sucker, and touching food." In physical therapy, they worked to build his core strength and he eventually began to use a walker. He steadily made progress.
Now at at two and a half, Aubrey says he eats regular food, walks without his walker, climbs steps, and babbles constantly. His goals are to increase his speech skills, continue to improve his eating skills, and to jump and improve his gait. "He adores his older brother," says Aubrey. "He wants to do everything Wyatt does, and keeps up pretty well!"
Colton has had skilled and dedicated medical staff every step of the way, and Aubrey counts the nursing staff and therapists at LifeScape to be among those who helped her son achieve goals they never thought possible. "They are so knowledgeable and always positive, even if we take steps backward. They tell us what to do at home, and how progress works in his therapy."
Aubrey becomes emotional when she talks about how far Colton has come. "Many times we take life for granted," she says. "We forget how hard people struggle to do the daily things we do. Colton has defied most odds, and that's a true miracle," she says. "We definitely believe in miracles."