Certified Prosthetist Rachel Smith joins staff at RISE Custom Solutions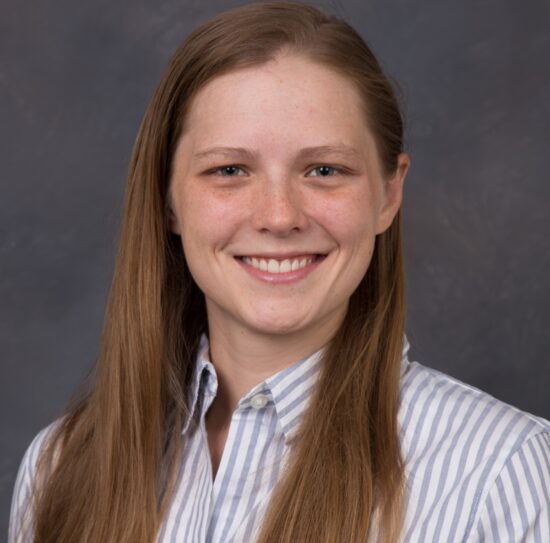 Hamilton, Michigan native Rachel Smith has joined the staff at RISE Custom Solutions in Sioux Falls as the organization's second certified prosthetist. She is also a board-eligible orthotist, sitting for her exams in September 2018. In this Q&A, she tells us more about herself.
Education:
Bachelor of Science in Exercise Science from Saginaw Valley State University
Master of Science in Prosthetics and Orthotics from Northwestern University, Feinberg School of Medicine
Family:
I'm originally from Western Michigan and my husband, Chris, is from Central Illinois. We moved to South Dakota with our dog, Chip, shortly after we got married this summer. We enjoy the rural community we live in here in South Dakota.
Describe what you do at RISE Custom Solutions:
At RISE I work with patients of all ages, young and not so young, to provide orthotics (braces) and prosthetics to help them live their best life.
What got you interested in this work?
Growing up on a farm, I loved working with my hands and coming up with creative solutions to the challenges I faced. I paired this with my love for the medical field and building meaningful relationships with people and found that orthotics/prosthetics was the career for me!
What makes you passionate about orthotics and prosthetics?
I enjoy getting to know my patients and finding out what I can do to help them achieve their goals. As part of the O&P department, we get to rally around our patients and help give them a little boost by making them orthotics or prosthetics that will help them on the path to reaching their goals.
Future goals/areas of pride?
One of my career goals is to work with adaptive athletes of all levels of ability to help give them a competitive edge in their sport. In the long run, I'd love to see the longitudinal progress our patients make, whether in sport or in their daily lives. We have patients who have been coming to RISE/Lifescape for many years. When you work with kids on their first orthotics or prosthetics and see them progress, their rehab victories are your victories too.