Cash gets independence with his own "wheels"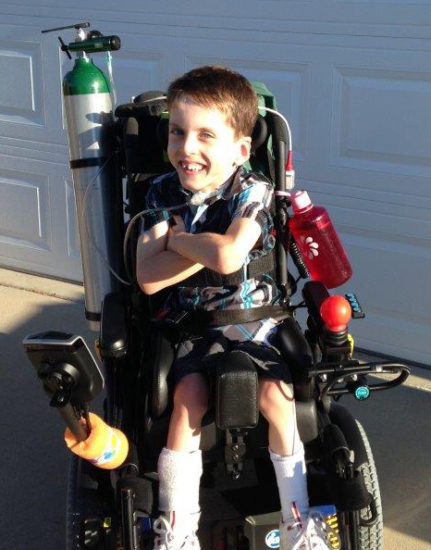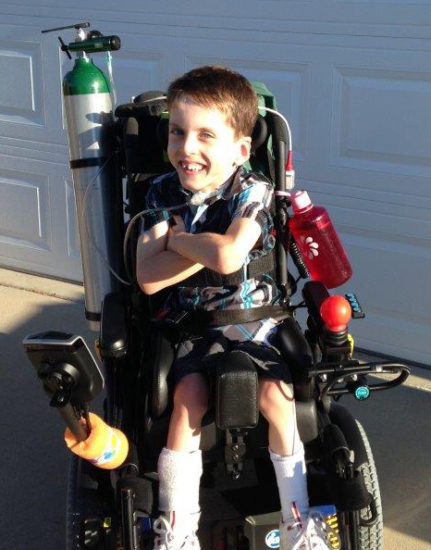 For Cash Roberts, it's all about having the right equipment. The seven year old from Spearfish doesn't have use of his legs, but gets around fine with his power wheelchair, custom-fitted for him at LifeScape in Rapid City.

Cash was born with chronic lung disease, a spinal cord injury, scoliosis, and developmental delays. He first came to LifeScape for leg braces at age two, and had physical therapy treatments on his ankle. He saw rehab physician Dr. Julie Johnson at LifeScape, and has had modifications for his stroller-type chair.

As he grew older, his army crawl style of getting around on his own wasn't enough anymore—he needed to be more independent. Last year, Cash's parents, Wendy and Mike, along with the Seating & Positioning Team at LifeScape, determined that he was old enough to "drive." The Seating Team, occupational therapist Theresa Helfenstein and physical therapist Christine Stephenson, assessed him to determine his range of access, and made sure he had the right power chair for his needs. Then, James Dittman, ATP, Clinical Equipment Specialist, and Josh Dailey, Equipment Technician, went to work to customize the chair and place the controls where he can best use them. Cash's chair has a mount for his Dynavox communication system, and can transport his ventilator, oxygen, and suction machine.

"Cash's needs are complex," says Christine Stephenson, Therapy Manager. "Every time we work with him, we tap into the expertise of several staff members to figure out how to meet his needs. Any new equipment he has is going to impact many systems: his health, his environment, his independence, his transportation, his schooling, etc. With supporters like Hamsters USA, we are able to give Cash the consideration he needs."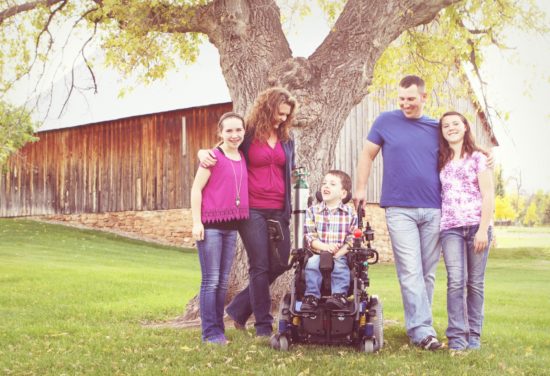 It's difficult now for the Roberts family to imagine NOT having his power chair, or to imagine not having the help of LifeScape to keep things running smoothly. "They are awesome," says Wendy. "They loaned us a chair and other equipment to try out and use during a transition phase. I call and ask them questions. If there are any issues with the chair, they fix it right, the first time. Cash really likes visiting them." LifeScape also fitted Cash with a stander, an alternative positioning device that gives him some weight-bearing time on his legs, and allows his lungs and other organs to have more space to stretch out.

"With his chronic lung disease, Cash has a lot of respiratory issues," says Wendy. "Having the right equipment is a matter of survival for him. If his lungs are not our first priority, he gets sick."

Then there is the need for an almost-first grader to have the independence all little boys want and need. His power chair gives him that independence. "When Cash isn't mobile, its more complicated in and out of the house," says Wendy. Fortunately, he's now on the move, and loving it.
Cash will have a third surgery on his back on August 19th. When he has recovered, LifeScape will be there to provide the help he needs. For Wendy and Mike, it's a partnership. "The LifeScape staff troubleshoots with me to figure out the best way to help Cash be happy and healthy so he can learn and develop. That's what it's really about. They make it so Cash has no limitations."