Born without hope in Haiti, Michelet is thriving in Rapid City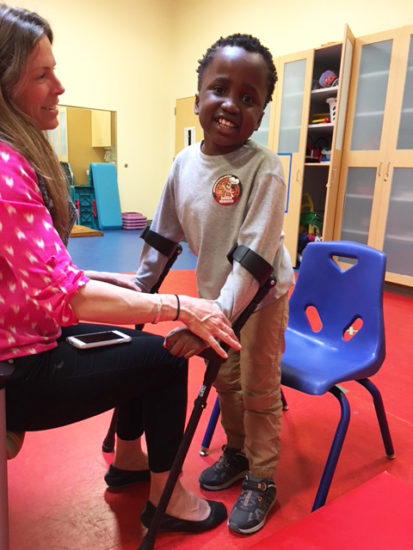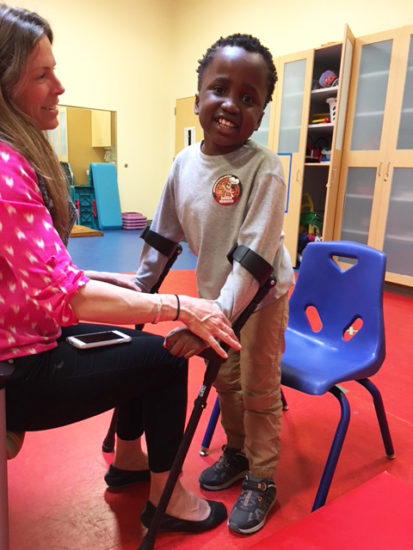 Born in Haiti with too much fluid on his brain, everyone around him guessed he wouldn't live. Still he survived, although unable to move because the fluid made his head too heavy to lift. One day by chance, an orphanage happened to hear about his plight, and with his grandfather's permission eventually took over guardianship of Michelet.
"It did truly save his life," Gayla Slaughter, Michelet's adopted mother, recounts. "He wouldn't have survived if he'd been there much longer."
It was through that orphanage that Gayla and her husband, Dwain, met Michelet, when their daughter, Shylah, was there on a mission trip. She told her parents about him, and the family quickly realized they wanted to get Michelet the treatment he needed—even adopting him if possible.
Thus began a long and difficult three years, with both the adoption and medical visa running into several road blocks along the way. As time passed, their frustration grew. Michelet was getting older, getting to school age, and still needing several surgeries and therapy to achieve his dream of walking.
The Slaughters started working with LifeScape to help Michelet as best they could while he was still in Haiti. To start, Gayla explained, "LifeScape found us a much better quality wheelchair than the one we previously bought him. It's the first decent wheelchair he had."
Finally the day came when all the pieces miraculously came together, and the Slaughters brought Michelet home to Rapid City this past July. He was scheduled right away for surgery, followed by therapy at LifeScape. His legs had experienced severe atrophy from all the years he couldn't move, and his joints had tightened up. Lifescape fitted him with orthotics and started helping with strengthening his hips, stretching out, lengthening his legs and practicing weight bearing.
"'He is willing to work hard!" LifeScape Physical Therapist Christine Stephenson told the Slaughters. "You never know what's going to motivate a kid." Approaching therapy as play didn't work for Michelet, so instead, Christine told him, "I want to see how strong you are—work hard for me."
Michelet now has the ability to stand and support his own weight and uses a gait trainer to walk most of the day every day. He is working now to be able to use crutches, which requires a lot of strength and balance, but will allow for much more accessibility for him in the world.
Michelet approaches his new life in Rapid City with the same laughter and joy that captured the Slaughters' hearts in the first place. Now in school, he gets on the bus every morning waving at his parents, excited for school.
"Everything he has done and continues to do proves to me his potential," said Gayla. "His story truly is one miracle after another. And LifeScape has been there 'every step of the way."'