Baby Kaden: Fighter and Miracle of God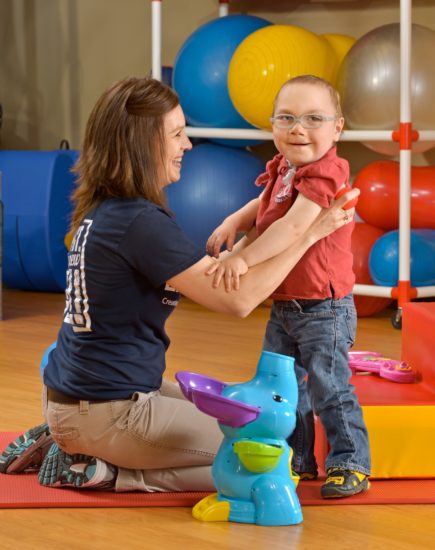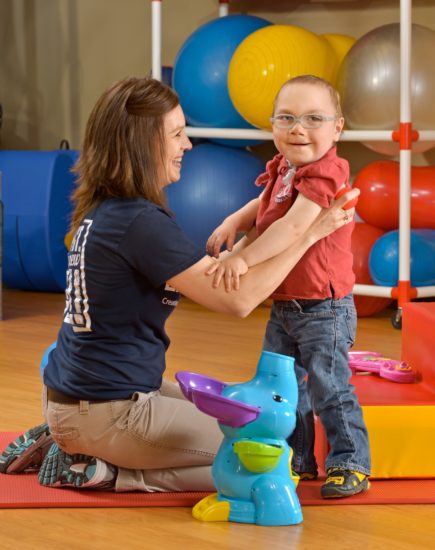 "Your baby's condition is not compatible with life." These stunning words were spoken to Susan and John Vanden Berg of Hills, MN, twelve weeks into Susan's pregnancy with their first child. "We got married a little later in life, and we were thrilled to learn we were expecting a baby," says Susan. "At our 12-week appointment, though, they couldn't find a heartbeat." An ultrasound revealed that the baby's heart, liver, and intestines were outside the body; the doctor predicted that he or she would die in utero. "We refused the option to terminate, and they told us to come back for an ultrasound every two weeks, so we would know when the baby had passed."
The Vanden Bergs went to their appointment every two weeks with heavy hearts. Each time, however, their baby was still alive. They learned it was a boy, and as he grew, it appeared that his heart was actually inside his body. Their doctor said that would give him a slim chance to survive. They named him Kaden, which means "little fighter."
The University of Michigan Health System at Ann Arbor, which specializes in high-risk pregnancies, was chosen for the baby's birthplace. Complications arose a month before her due date, and Susan was flown to Ann Arbor on an emergency medical flight. She was able to continue the pregnancy until close to her due date, and Kaden was born by cesarean section on September 27, 2012, weighing six pounds, 8 ounces. He had a hole in his diaphragm, heart defects—including two holes in his heart, and his intestines were outside of his body. He also had a cleft lip and palate. "I told John—'I'm okay, stay with Kaden—he needs you more than I do,'" says Susan. Not knowing if he would survive for even minutes after his birth, Susan wanted Kaden's daddy to be with him every minute he could be. True to his name, Kaden fought to survive.
Kaden went on a ventilator at four days old to help him breathe. "He averaged two Code Blues a day," says Susan, referring to the emergency code called when a patient is in immediate danger of death. After a few weeks, Susan had to return her job in Sioux Falls to retain their health insurance. John left his job and stayed in Michigan with Kaden.
On Oct. 8, 2013, over a year later, he was strong enough to be transferred to the pediatric intensive care unit at Sanford Children's Hospital in Sioux Falls, where he remained about a month.
On November 12, 2013, Kaden was admitted to the Medically Complex Program in LifeScape's Specialty Hospital in Sioux Falls. LifeScape specializes in rehabilitative therapies for children after illness, accident or surgery, and he began therapy right away to gain strength and skills. Another area of expertise is specialized equipment, and he was custom-fitted with a seating and wheelchair system that that would grow with him. LifeScape's ventilator weaning program helped him learn to breathe without the ventilator. He now uses it only at night to keep him safe while he sleeps. John and Susan's "little fighter" made excellent progress, and they were thrilled to take him home on March 11, 2014.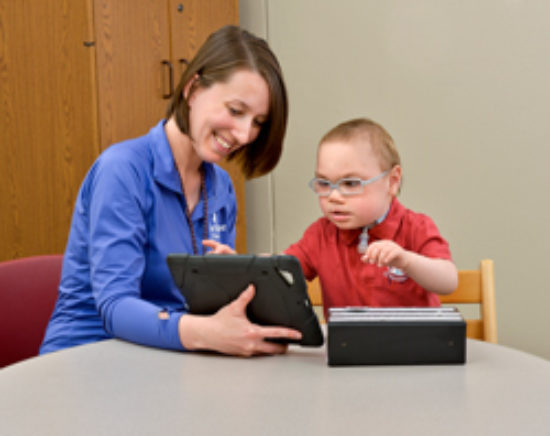 Now 2-1/2, Kaden gets physical and speech therapy twice a week at LifeScape Rehabilitation Center in Sioux Falls. At home, a nurse provides daytime care, but they have been unable to find an overnight nurse to monitor Kaden without the ventilator. He gets around by scooting on his bottom or with a foot-powered car. He says "Mama," and babbles a lot, even with the tracheostomy tube in his throat that inhibits his ability to make sounds. His parents hope he will one day walk and talk.
"The progress he's made in the past year has been phenomenal," says Susan. "Life has been tough for him, and we want him to have the best chance he can have." John and Susan are grateful for the help LifeScape has provided. "The therapists really see his potential, and work very hard to help him," says Susan. "God has put us in touch with wonderful doctors, nurses, and therapists to help us along the way."
Despite seven surgeries and more to come, Kaden is a happy child. In the fall, he will start pre-school at Hills-Beaver Creek, where he can watch and mimic other children. The Vanden Bergs make life as typical as they can, taking him camping, for pontoon and golf cart rides, and for adventures with his eleven adoring cousins.
"There's no way Kaden would be here without God," says Susan. "He's a miracle of God, and we're so thankful."