A Passion for Treating Others with Respect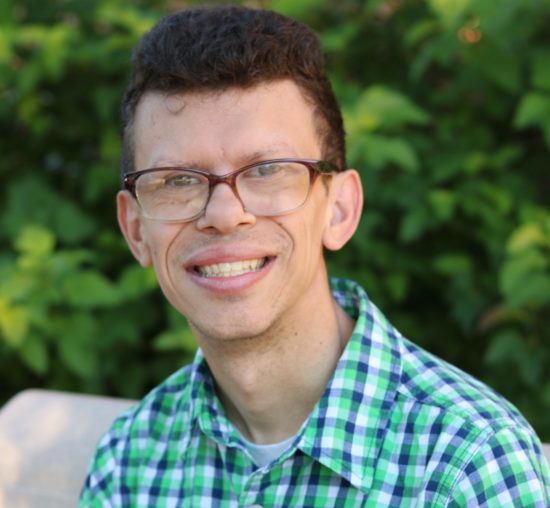 Alex Campbell has a passion for treating people with respect, and speaks out about bullying whenever he has the chance. He works and lives independently in Sioux Falls, receiving minimal services through LifeScape's Residential and Supported Employment programs. He has spoken about respect to groups at LifeScape.

What do you tell groups about bullying?
I tell my story and what I went through being bullied by other kids in school. I don't think people understand how much bullying hurts other people. It's serious. It makes me upset when people don't care about how they are treating people.
Besides LifeScape, where have you brought your message?
I spoke at a high school. There was a kid who wanted to talk to me who had been bullied a lot. He was really sad and upset about things that had happened to him. He had never been bullied before. I told him to keep his head up and be strong, and talk to his family or principal about it. I tell people to be brave and talk to someone who cares about you.
Did you enjoy school?
Yes and no. It was hard to meet new people. It's better now. Every day I get more and more friends. I had a really awesome teacher in high school, Miss Alexander. She's a great teacher and a lot of fun. I wish I could say "thank you" to her for what she did for me.
What are the most important lessons you've learned in life?
Stay away from people who are doing bad things and are mean. Hang out with the right people.
What are your hopes for the future?
I'd like to speak at colleges about bullying. I'd like to go to a 49ers game in San Diego. I like to travel a lot.
What advice do you have for our readers?
Be kind to one another, be respectful, be nice, don't be rude. Enjoy time with each other.