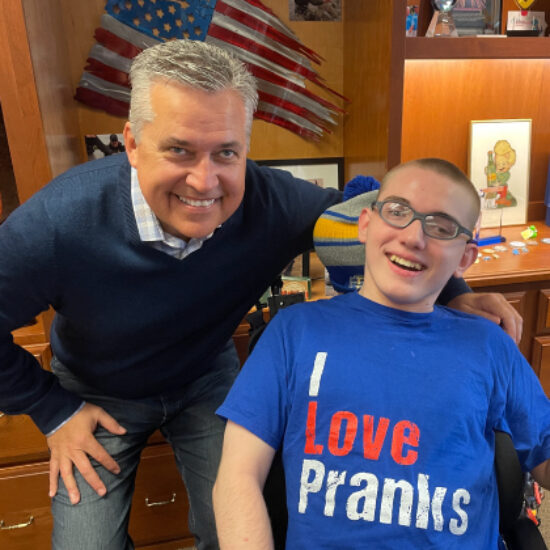 The workforce crisis is far from over and it will continue to challenge our ability to perform our Mission. As intensity on recruiting efforts mount, LifeScape also increased our focus and visibility on retention. The results of the last employee survey gave us a better understanding on how we can sustainably increase retention over time. That employee input gave us the framework to create the LifeScape Way initiative.
It's clear how vital Mission, Vision, Values, and Culture statements are, given our purpose-driven employees. Our employees want to be engaged and heard. We took their feedback to heart and implemented an initiative we feel will connect them even more to the reason why we do what we do . . . empowering people to live their best life.
Through the LifeScape Way, employees have shared the meaningful reasons why they chose LifeScape and why they continue to work here.
In January, more than two hundred employees shared their "Why."
I come back day after day because I and the team here at LifeScape can change a person's life. We see it every day and being a part of that no matter how small or great warms my heart and soul. I love being able to help people reach their full potential.
The kids teach me to never take a day for granted, and I love the people I get to work with every day. LifeScape is more than a job for me, it's a place where you can help make a difference.
At LifeScape I'm so fortunate to not only get to work with our individuals who make me a better person every day, but to also be surrounded by my like-minded colleagues who are not only my friends but have become family! There's the old saying – you never work a day in your life if you love what you do! And I love what I do!
In February, hundreds of employees took part in the Compassion Challenge, lifting up their fellow team members by showering them with praise. In March, the Respect Challenge took internal engagement to new heights. More than sixty teams throughout LifeScape got together and designed posters that reflected what the value of Respect meant to them. Just take a look below at some of the posters. Employees then got their friends, families, strangers, and more to vote in a bracket style contest. Fun was had by all, and not only was it fun, but it embraced our Culture by allowing staff to live out our mission and love what they do.
As the LifeScape Way initiative looks ahead, our goal is to keep the momentum moving throughout our campuses with the end in mind: retention of our great staff. We believe by empowering our employees to find purpose in what they do, who they support, their teams, and their life, our retention will improve. As retention improves, so will our ability to complete our Mission. They go hand-in-hand, just like our warm and caring staff do every day for those we support.