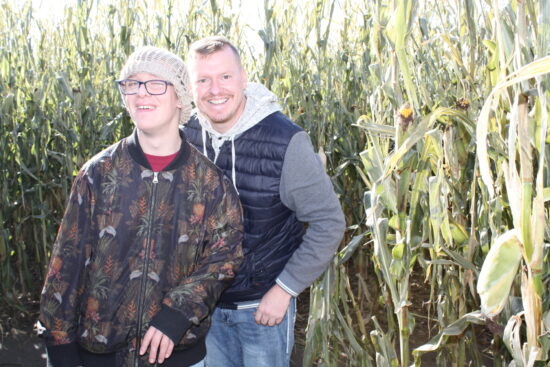 Activities Don't Plan Themselves!
When you hear about activities at LifeScape, what comes to mind? Is it providing new and exciting opportunities for individuals we support? Maybe it's getting to watch those individuals succeed and thrive with new experiences?
Well, these are those golden moments for LifeScape's Activities Associate, Jeremy Schaefer. Jeremy has been in that role for 7.5 years but has been a LifeScape employee for 9.5 years.
You don't usually hear about employees staying at jobs for more than 5 years, but when you look at LifeScape there are numerous employees who hit their 5 year anniversary each year. That could be because of the mission: Empowering people to live their best life.
"The best way I carry out our mission is to show kindness to whomever needs it, whenever they need it", says Jeremy. Making sure he always extends a helping hand to a fellow staff member or person supported, Jeremy knows you can never show too much kindness.
"My favorite part would be the people we support and the family you gain when you work here… To watch them succeed and thrive, is truly a blessing in my life.", says Jeremy.
Want to learn something new about Jeremy you maybe didn't know? In his 20's, he traveled with FELD Entertainment production on Disney on Ice and went around the world not once, but twice!
Thank you Jeremy for everything you do for LifeScape!

Check out past stories: