2nd Annual Rock 'n' Roll Rally Poker Run!
June 24, 2023
| 10:00 am - 3:00 pm
Posted in General, Foundation, Sioux Falls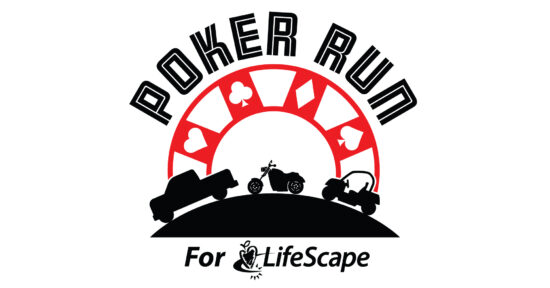 Lifescape is teaming up with Sammons Financial Group for a poker run on Saturday, June 24th! Ride your motorcycle, or drive your car, truck, or ATV!
Registration is at Vern Eide Motoplex at 4915 N. Northview Ave., Sioux Falls, SD, starting at 10am with kick off at 10:30am. Poker stops are:

We will end at Squealer's Smoke Shack, 840 Gateway Lane in Tea, SD, with complimentary pork & chicken nacho bar and a raffle. The best hand wins $200!
If your hand isn't quite what you'd like, cards will be available for purchase at Squealers. Just like in a regular poker game, you can keep or discard your new card, just so your hand stays at five cards!
Tickets are now on sale at www.rallyforlifescape.org! Individual and group ticket options available. Buy tickets with PayPal, Venmo, debit card, or credit card. You may also register on-site at Vern Eide Motoplex.
There will be a raffle at Squealer's Smoke Shack at the end of the ride. Must be present to win!
Get 25 raffle tickets at Squealers for $20. Prizes include Apple AirPods Pro — Generation 2, two rounds of golf at Spring Creek Golf Club + six-packs of golf balls, two $20 gift cards to Papa Woody's Wood Fired Pizza with each raffled separately, a $50 gift card to Dart Boutique, a $50 gift card to Dairy Queen, and so much more. You can put your raffle tickets into the prize buckets of your choice.

Register at www.rallyforlifescape.org!
All proceeds will go to children and adults with disabilities supported by LifeScape.