2nd Annual Rock 'n' Roll Rally Poker Run!
June 24, 2023
| 10:00 am - 3:00 pm
Posted in General, Foundation, Sioux Falls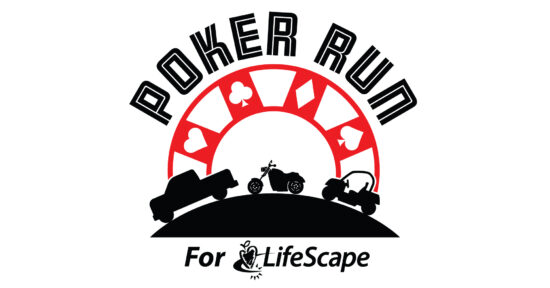 Lifescape is teaming up with Sammons Financial Group for a poker run on Saturday, June 24th! Ride your motorcycle, or drive your car, truck, or ATV!
Registration is at Vern Eide Motoplex at 4915 N. Northview Ave., Sioux Falls, SD, starting at 10am with kick off at 10:30am.
We will end at Squealer's Smoke Shack, 840 Gateway Lane in Tea, SD, with food and a raffle. Stops include: South Bar in Hartford, Critters Bar in Crooks, Safari Bar & Grill in Renner, Double D Saloon in Brandon, & Fresh Horses Saloon in Harrisburg. The best hand wins $200!
Tickets are now on sale at www.rallyforlifescape.org! Individual and group ticket options available. PayPal is now an option for buying tickets!
There will be a raffle at Squealer's Smoke Shack at the end of the ride. Must be present to win!
Get 25 raffle tickets at Squealers for $40. (Raffle items TBA.)

Watch for details at www.rallyforlifescape.org!
All proceeds will go to children and adults with disabilities supported by LifeScape.