Nyberg's Ace Roundup for LifeScape!
August 8, 2022 - August 21, 2022
| All Day
Posted in General, Foundation, Sioux Falls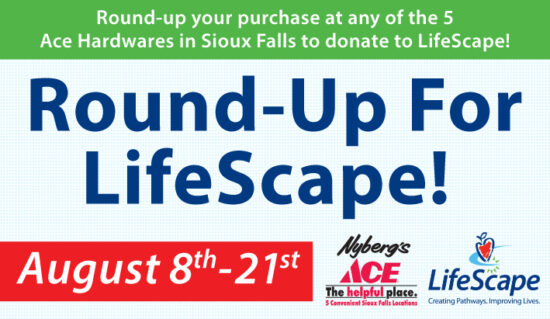 August 8-21, 2022 at all five Nyberg's Ace locations in Sioux Falls: Round up your purchase to the nearest dollar, with proceeds coming to LifeScape! Thanks, Nyberg's Ace for being a great community partner--you are truly the helpful place!
41st & Minnesota
10th & Sycamore
41st & Sertoma
12th & Kiwanis
Downtown (12th Street & 1st Avenue)