Christmas in July: A Toy Run Fundraiser for Children Supported by LifeScape
July 17, 2021
| 11:00 am - 6:30 pm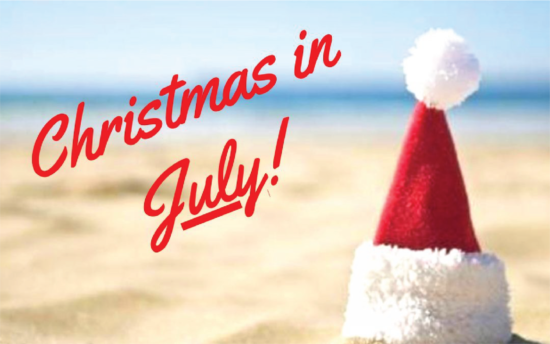 Santa and his elves have been stopping by LifeScape to deliver unique Christmas gifts for each child living at LifeScape for over 30 years. This year Santa is calling on you to help! This poker run supports purchasing gifts, wrapping supplies, and goodies for kids on this special day.

Poker Run
Date: Saturday, July 17, 2021
Poker Run and Registration Starts at LifeScape Children's Building, in the WEST Parking Lot.
LifeScape Address: 2501 W. 26th St, Sioux Falls, SD 57105
Poker Run Stops
• The Red Eye: 5013 N Cliff Ave, Sioux Falls, SD 57104
• 38 Roadhouse: 4901 N Ellis Rd, Sioux Falls, SD 57107
• Main Street Bar in Humboldt: 108 S Main St, Humboldt, SD 57035
• Big J's Roadhouse in Humboldt: 211 N Stofferan Dr, Humboldt, SD 57035
• The Thirsty Duck: 945 S Marion Rd, Sioux Falls, SD 57106
Cost
$6.00 Meal available during registration at LifeScape's Parking lot
$20 per Poker Run Registered Person and $10 for an Extra Poker Hand
16+ Raffle as well as Silent and Live Auction items (At Thirsty Duck)
16+ Raffle/Auction items (At Thirsty Duck)
50/50 drawing (At Thirsty Duck)
**Proceeds go to support purchasing gifts & supplies for kids living at LifeScape

Important Times
11am: Registration begins
12:30pm: Kickstands up
12:30-4:15pm: Poker Run
4:30pm: End at Thirsty Duck Bar by 4:30pm to draw poker cards.
6:15pm: Auction will end/raffle items announced at 6:15pm
Questions? Please call Dawn H at (605) 941-4911 or Jo at (712) 240-3247.
Interested in volunteering with LifeScape, please contact Becky Sluiter at 605-444-9621.
Thank you for supporting this fundraiser and for bringing special Christmas gifts to kids supported by LifeScape!