April 28, 2023
| 3:00 pm - 4:00 pm
Posted in Sioux Falls
Location: The Underground by Rehfeld's, 431 N. Phillips Ave., Sioux Falls, SD 57104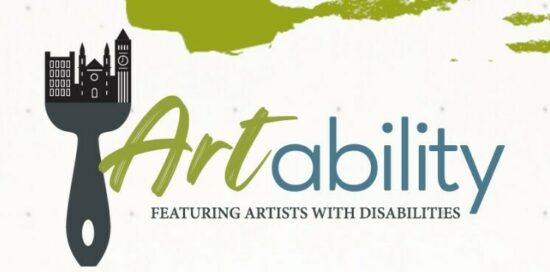 ArtAbility is an art exhibit for artists with disabilities sponsored by the Sioux Falls Mayor's Disability Awareness & Accessibility Review Board (DAARB). ArtAbility is an opportunity to showcase artwork as a means of self-expression. The DAARB's goal is to remove barriers for individuals with disabilities while promoting universal accessibility.
6:00-8:00 p.m. at The Underground by Rehfeld's, 431 N. Phillips Ave., Sioux Falls.
Live music, hors d'oeuvres, and refreshments.
Art available for purchase. Artists accept cash, check, Paypal or Venmo

If an ADA accommodation is needed, please contact the Human Relations Office at (605) 367-8745 or humanrelations@siouxfalls.org at least 48 hours before the event.

Learn more here.